Benefits of Pre-Ordering a Car with Your Local Volkswagen Dealer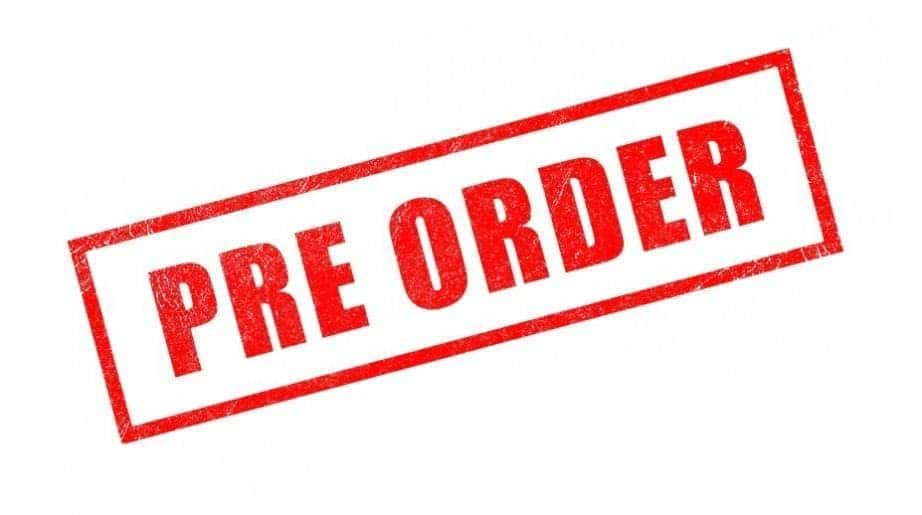 How to Get the Exact Car You Want with a Few Simple Clicks
We won't get super deep into the weeds about how the past couple years have been challenging for both businesses and consumers, but buying a car is a little bit different than it used to be. Supply chain issues along with a microchip shortage has meant new cars aren't being manufactured at their normal rate.
So, what does this mean for folks who are trying to get a new car? For starters, it means that consumers are having to be a little more proactive in their buying habits. Nowadays, you'll notice there aren't hundreds of new cars on the lot for you to choose from at your local Volkswagen dealer. Instead, we at Volkswagen Lee's Summit recommend you come and choose your car from our incoming pipeline of vehicles so you get exactly what you want for the New Year. And as is the case with our popular all-electric Volkswagen ID.4, many cars can be pre-ordered before they are even built, so you can customize your own car!
The trick to getting the exact new car you want is by pre-ordering from a Volkswagen dealer near you. Now, that may sound like a big commitment. After all, why would you purchase something you haven't had an opportunity to test drive yet? What are the true advantages of pre-ordering? Let's break this down.
What to Expect When You Pre-Order from Your Local Volkswagen Dealer
Think of pre-ordering a car as buying movie tickets in advance or calling ahead at a restaurant and making a reservation. Pre-ordering means that you are marking your place in line. When the new vehicles finally arrive on our lot here in Lee's Summit, you can rest easy knowing yours won't get snatched up by another interested buyer.
The other big advantage to pre-ordering a vehicle at Volkswagen Lee's Summit is that you get to pick the trim level and any optional features that you may want included. This means that you're building out the car that you want rather than having someone else build it for you. For those of you that don't like paying for features you don't use or have no interest in, pre-ordering is a great way to avoid that problem.
Additionally, once you pre-order, you'll be given tracking info just as you would with an Amazon package. You can track your new car as it's being built and shipped overseas to the Volkswagen dealer near you.
But let's talk about worst case scenarios for a second. Let's say that the car arrives, you test drive it, and then decide that you don't want to purchase it after all. No problem! We can sell the vehicle to the next interested buyer and the only money you're out is the $100 deposit. No hard feelings. We will be happy to show you other new vehicles in our 2021 and 2022 line-up.
A New Car Means You Get Carefree Coverage
One other huge benefit of pre-ordering or buying a new VW off the lot is that it will come with our Carefree Coverage plan. This applies to all 2021 and 2022 VW models, and breaks down as follows
2 yrs. Service – Scheduled Carefree Maintenance (2 years or 20,000 miles)
3 yrs. Help – Roadside Assistance (3 years or 36,000 miles)
4 yrs. Coverage – New Vehicle Limited Warranty (4 years or 50,000 miles)
5 yrs. Access – Car-Net Remote Access
In the event that you need VW parts or service, you can simply reach out to the Volkswagen service center at our dealership. Your Carefree Coverage will appear in our records, making the process simple and easy.
Ready to Pre-Order from Your Local Volkswagen Dealer? Let's Get Started!
With our builder tool, pre-ordering a vehicle is as simple as making a few clicks. For example, if you want topre-order the new VW ID.4, all you'd need to do to get started is click on the "Build & Reserve Your ID.4" button. You will then be prompted to select the color of the car, the trim level, and any optional features.
If you prefer to shop for cars the old school way, we'd be happy to show you around the VW Lee's Summit dealership. We have plenty of new cars, used cars, and certified pre-owned vehicles that have undergone a 100+ point inspection. When people search "used car dealerships near me" they usually wind up at VW Lee's Summit because of our great deals and wide selection. Don't forget to check out our specials for more fantastic deals on VW vehicles, products, and services. Volkswagen Lee's Summit is conveniently located at 2225 NE Independence Ave in Lee's Summit.
Additionally, if you are the current owner of a VW and need service or routine maintenance, you can visit the Volkswagen service center, which is located right inside of our dealership. You can set a service appointment using our online scheduling form.