Volkswagen Tiguan Accessories
When it comes to building the right car for you, you should look to the available accessories to add convenient features. Our team at Volkswagen Lee's Summit aims to show drivers in the Lee's Summit, North Town, Overland Park, Mission, and Olathe areas what can be added with these Volkswagen Tiguan Accessories.
Protection Accessories for a Long-Lasting Interior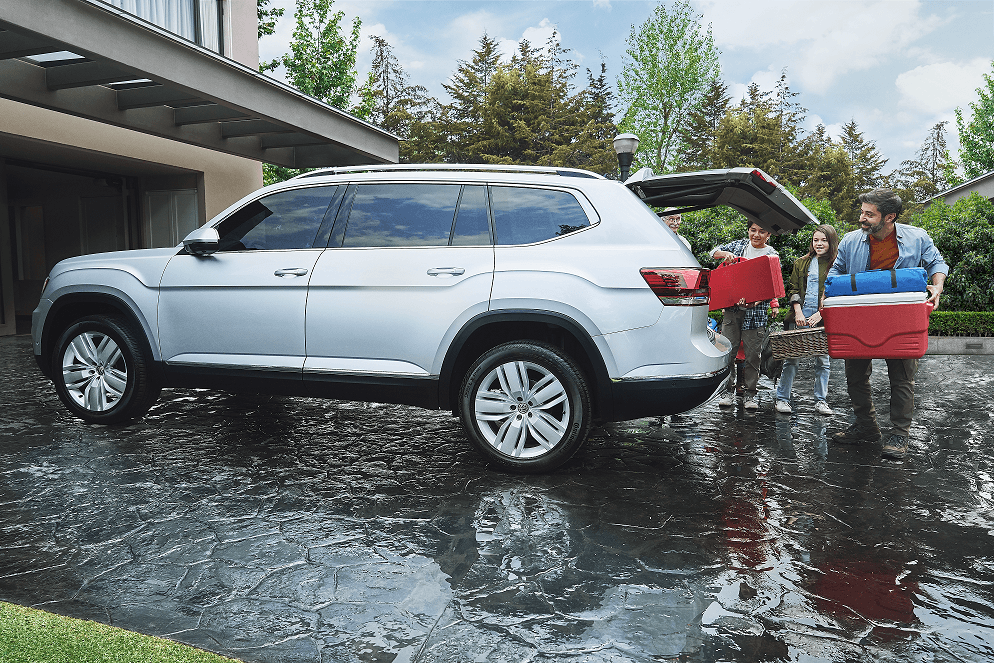 Available with the VW Tiguan is a set of protection accessories designed to keep your vehicle clean and well-organized. The available Heavy-Duty Trunk Liner with Extended Seat Back Cover helps to protect your back seat from cargo while they're folded down.
If you're looking to keep your cargo protected and well-organized look to the available Heavy-Duty Trunk Liner with CarGo Blocks. This trunk liner comes with rubber blocks designed to organize your cargo and keep it from moving. When you order this accessory, you will get four CarGo blocks to store small objects in.
Comfort Accessories for a Cozier Drive
Drivers looking to improve the comfort of their cabin will want to look toward these features. Here you'll find an available Custom SunShield accessory that's designed for the windshield of the VW Tiguan. This reflective cover for your windshield will keep the UV rays of the sun from warming up your cabin while the vehicle is parked.
Having a quiet cabin is also an important feature to seek out and with the available Side Window Deflectors, you can reduce wind noise. These Plexiglas deflectors direct breeze away from your windows in order to reduce cabin noise cause by outside airflow. With this accessory installed onto your vehicle you'll be able to enjoy a truly quiet cabin.
Expanded Storage Accessories
When you're going on vacation you want to have plenty of storage space to pack everything in. The VW Tiguan offers several accessories that expand cargo capacity to make traveling to your next adventure simple.
In addition to having a large storage space inside the cabin, the VW Tiguan also offers the URBAN LOADER®. This roof mounted storage unit provides a maximum of 500 liters of storage space when fully expanded.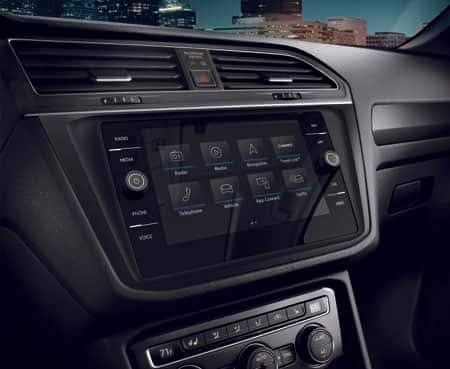 If you're looking to properly equip yourself for towing, the available Tow and Ball Mount will help you to pull an RV to your next camping trip. Drivers with a VW Tiguan model using 1D6 tow preparation will be able to equip this accessory onto their vehicle. By using this feature, you will be able to tow cargo with ease so that you can make the most of this car's capabilities.
Explore the Accessories of the VW Tiguan
This is just a taste of the wealth of available Volkswagen Tiguan accessories, there is much more available from Volkswagen. At Volkswagen Lee's Summit, we want to show drivers in Lee's Summit, North Town, Overland Park, Mission, and Olathe areas how they can upgrade their VW Tiguan.
If you're interested in learning more about the available accessories of this robust SUV, explore more accessories from Volkswagen online.