2019 Volkswagen Jetta Accessories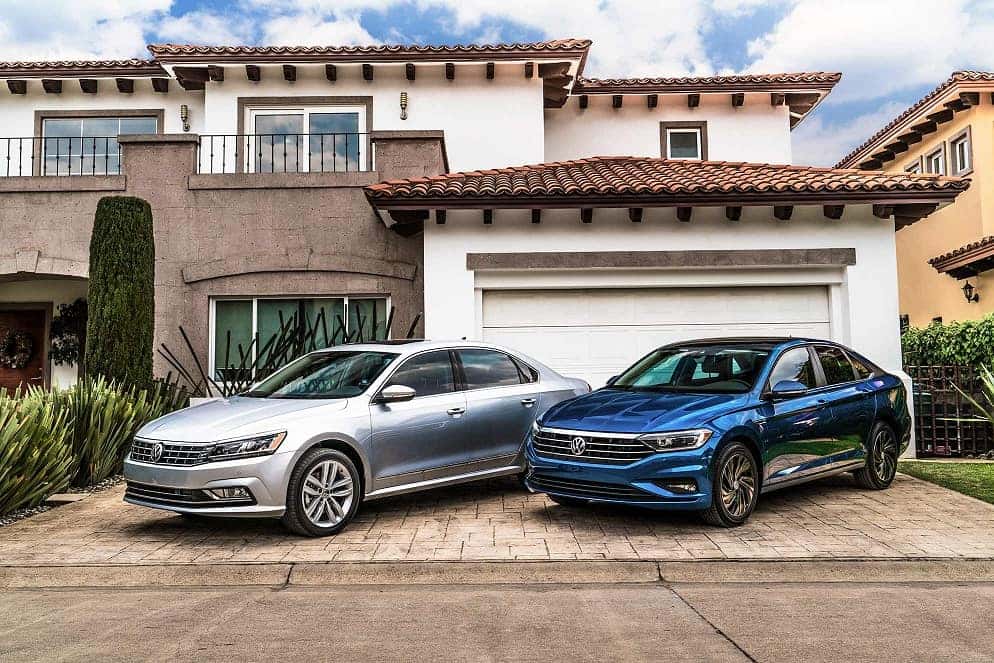 Accessorizing is the key to building a vehicle that's customized to your unique personality. And, when it comes to your commutes near Lee's Summit, North Town, and Overland Park, it's essential to be armed with all the things you need to make the most of your time on the road.
Fortunately, the 2019 Volkswagen Jetta commands the highway near Mission and Olathe dressed to the nines in convenient, advanced accessories. Of course, you've got to take a look at the optional features with which you'll adorn your automobile.
That's why Volkswagen Lee's Summit is here with this guide to the 2019 Volkswagen Jetta accessories. With these convenient extras embellishing your ride, nothing will stop you from seeing to all your responsibilities in style.
VW Jetta Accessories: Cargo Conveniences
Let's face it: You live an adventurous life. That's why it's important that you equip your vehicle with all the accessories that'll help you carry your favorite gear along your journey.
So, when the spacious cabin of your 2019 Volkswagen Jetta is already packed to the gills with luggage, safely store your skis, snowboards, kayaks, and more on the available Base Carrier Bars.
Thanks to the T-slot channel that accompanies these Base Carrier Bars, you'll quickly install them onto the roof of your VW Jetta, secure your equipment with the attachments, and hit the highway knowing that your favorite toys are tightly fastened in place.
Looking for some additional room for clothes and other camping necessities? If so, consider the Cargo Box Attachment as your accessory for your Volkswagen Jetta.
This handy compartment features an aerodynamic design, which reduces wind noise on the freeway and keeps your cabin peaceful and free of extra clutter during road trips.
Technology & Connectivity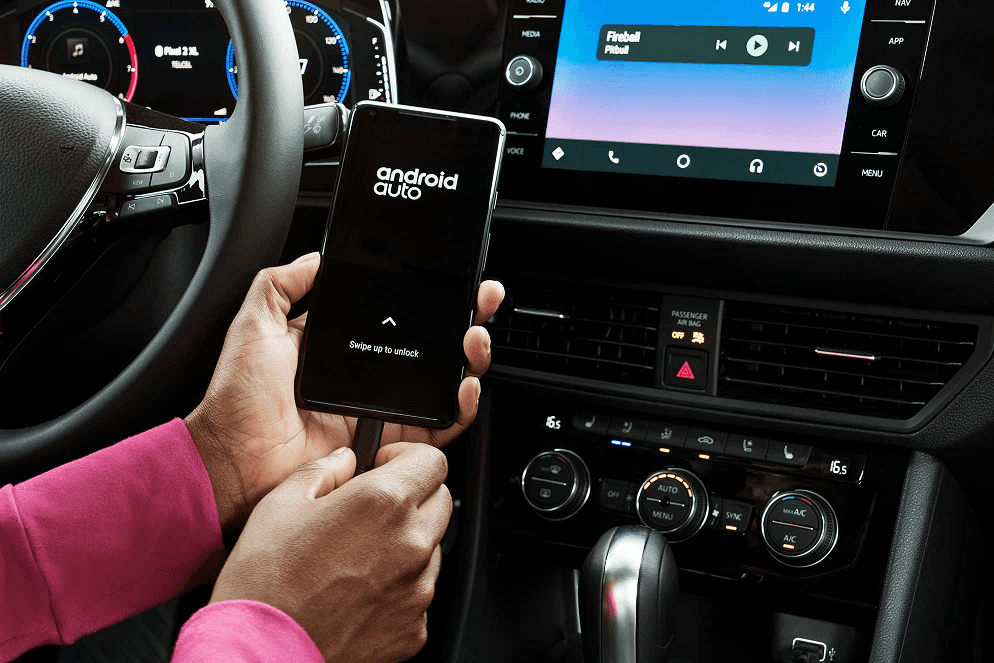 If you're familiar with transporting your friends or kids, you know how much more enjoyable a drive can be when you add a few technological accessories to the cabin.
Well, inside the 2019 VW Jetta, your passengers can secure their devices into the Universal Tablet Holders. By attaching to the headrest of the front seats, this amenity lets your guests sit back, relax, and enjoy their favorite music or movies on their tablet or smartphone.
In addition, shopping hooks are integrated into the base of each Universal Tablet Holder, so that you can prevent your purse or shopping bags from rolling around in the backseat.
Once you've equipped your car with that Volkswagen Jetta accessory, feel free to adorn the interior of your sedan with other high-tech utilities, such as the Prism Mirror with HomeLink®.
With the convenient addition of the HomeLink® Remote System, you can easily open your garage door once you arrive in your driveway.
Volkswagen Jetta Accessories: Eye-Catching Style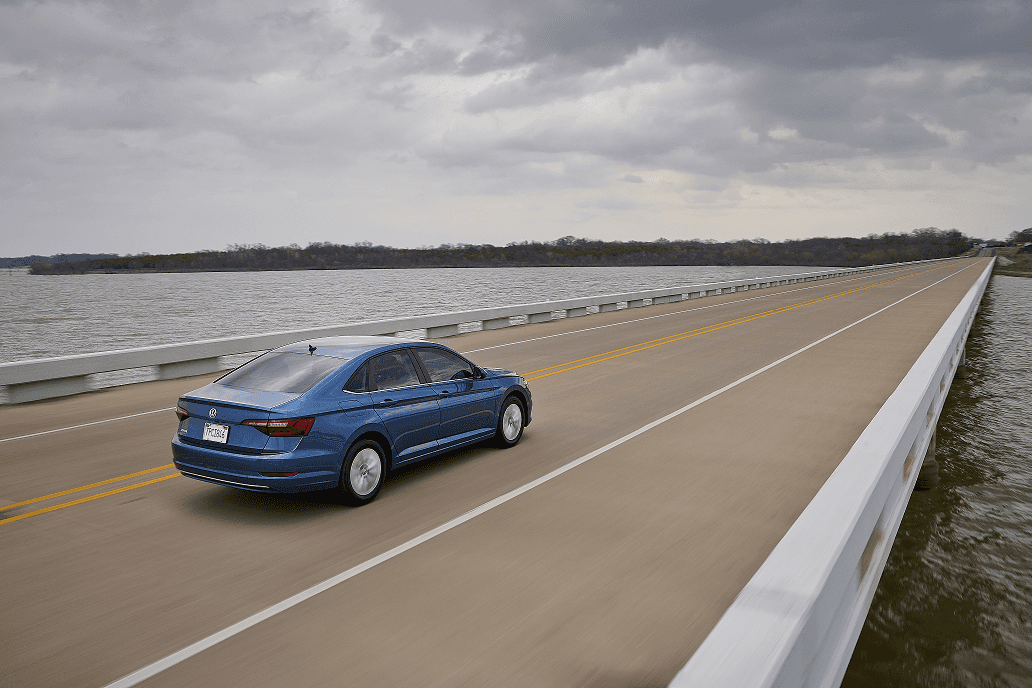 Now that you've embellished your 2019 Volkswagen Jetta with all kinds of accessible gadgets, it's time to style up the exterior with lots of attention-grabbing materials. First, let's take a peek at those shiny wheels. Depending on the VW Jetta trim you choose, you'll have a few options:
VW Jetta S → 16-inch Rama Wheels or 17-inch Trenton Wheels
VW Jetta SE → 17-inch Trenton Wheels
VW Jetta SEL → 17-inch Trenton Wheels
VW Jetta SEL Premium → 17-inch Trenton Wheels
The only trim option that doesn't offer up optional wheels is the VW Jetta R-Line, which comes with standard 17-inch R-Line alloy wheels. No matter which of these Volkswagen Jetta accessories you choose, you'll traverse every mile in style.
Explore the 2019 Volkswagen Jetta Accessories Today!
At Volkswagen Lee's Summit, we want to help you personalize your automobile with the 2019 Volkswagen Jetta accessories that are best for your adventures near Lee's Summit, North Town, and Overland Park.
And, by garnishing the cabin of this sporty sedan with your favorite extras, you'll have everything you need to confront journeys near Mission and Olathe with confidence.
To learn more about the other accessories of the Volkswagen Jetta, all you have to do is stop by our showroom or schedule your test drive today!