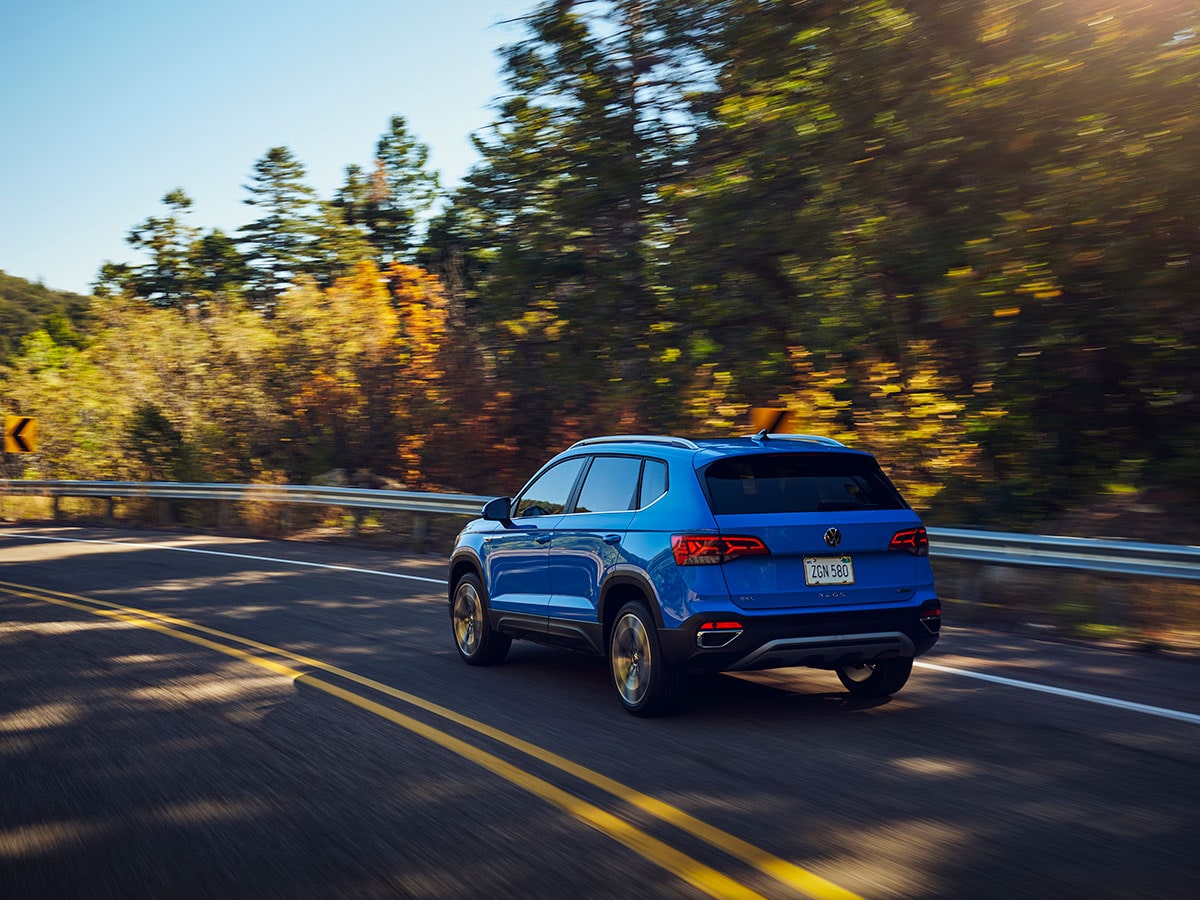 Prepare Your Volkswagen Vehicle for the Fall in Lee's Summit, MO
Different seasons mean different challenges and weather conditions for your vehicle. In order to get your car ready for fall, it's a good idea to have your power, heating, and cooling systems checked, among other things. Doing so will not only help ensure safe driving all through autumn, but it will also give your vehicle a head start on being prepared for even harsher months. If you live in the Kansas City region (including Blue Springs, Independence, Grandview, and Lee's Summit), here's what our service professionals at Volkswagen Lee's Summit recommend for fall car maintenance:
Tires often wear out long before drivers notice. Since autumn is when cold weather and rain start becoming more frequent, it is more important than ever to make sure your vehicle grips the road as it should. Our team recommends a full tire check, examining the tread and air pressure, as well as alignment. If your tires need to be filled up or replaced, now's the time to get it done. We are also happy to answer any questions about what kinds of tires may deliver better performance for your usual driving conditions.
Get Your Volkswagen's Battery Checked
Even the best car batteries eventually wear out and lose their charge. Unfortunately, it can be tough to tell until you start experiencing rough starts (or fail to start up entirely). Getting your battery checked between seasons is an important part of your vehicle's upkeep that will prevent you from getting stranded somewhere out in the cold.
Ensure Your VW's HVAC System is Working Well
As temperatures start to dip, your heating system becomes more vital. We recommend having your HVAC system (including your heater, vents, and defrost system) checked and tested as soon as possible to prevent unpleasant surprises. Have seat warmers and/or steering wheel warmers? We recommend checking that as a part of fall car maintenance too.
Are the Wiper Blades Up to Par?
A commonly overlooked yet crucially important part of your vehicle is the windshield wiper blades. They typically wear out within 6 to 12 months, so if it's been a while since you've had them replaced, you could be long overdue. They should glide smoothly across the windshield and effectively whisk away water, not leave streaks or make noises. Along with this, our service team can check your windshield for cracks and make repairs to help you see better.