Best Place to Volunteer Lee's Summit MO
What's a better activity to occupy your time than volunteering? Give back to your community by offering a hand at one of these best places to volunteer near Lee's Summit, MO.
Developing Potential, Inc.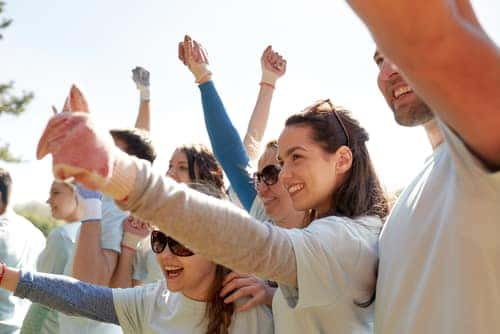 Developing Potential, Inc. (DPI) is a program serving adults over the age of 21 who struggle with a disability. The goal of DPI is to help these individuals achieve their goals whether it is learning basic skills for independent living, or more advanced skills like maintaining personal finances. Individuals in this program also take part in community-based tasks such as lending a hand to Meals on Wheels, walking animals from the local animal shelter, and more!
From light secretarial work to going on a community outing with the program participants, and more, you can offer your skills to Developing Potential, Inc. Without the help of community members like you, DPI would not be able to run a successful program for these individuals.
See all the work Developing Potential, Inc. participants are achieving on their Facebook page.
Kids With Courage Foundation
As a charitable organization, the Kids With Courage Foundations aims to support children and families affected by Type One Diabetes (T1D) by offering gift baskets, educational workshops as well as scholarships, and more. Because Kids With Courage is a 501(c)(3) organization, they run off of help from volunteers, like you!
In 2007, the very first "Crate, Full of Courage" was distributed. This program is one of their most successful since starting. Each basket is filled with educational tools and encouraging materials for the child who was newly diagnosed with Type One Diabetes. Each of the thousands of baskets that have been made and distributed have been delivered by volunteers and could not have been without the help of generous community members.
You can help out and give your time at Kids With Courage Foundation by choosing from many different roles. Their positions include, being a courage ambassador, program assistant, grant writer, delivery driver, and special projects assistant.
Sign up for the Kids With Courage Foundation newsletter at their Facebook page.
Paws 4 Autism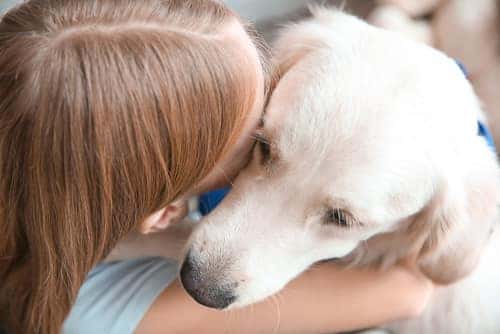 Paws 4 Autism is a 100% volunteer-based organization, with the goal of providing Autism service dogs and community outreach including information sessions and skills to youth and young adults on the Autism spectrum. With these services, the individuals affected by Autism can hopefully improve the integration in school and the community.
Paws 4 Autism created a program called, Canine Assisted Social Skills in Education, or CASSIE for short. This program is one of the organization's that has had a positive impact on children with Autism. In this program, a dog is used to help motivate students to play and learn with others.
Because Paws 4 Autism is specifically run by volunteers, every position is available for you to get involved. From being a puppy raiser, to fundraising for events and everything in between, there is a job fit for you. How could you pass up on an opportunity to help those in need?
Stay up-to-date on how puppy raising is progressing and see how these dogs are helping their handlers at the Paws 4 Autism Facebook page.
Visit Three of the Best Places to Volunteer Near Lee's Summit MO
If you have a passion for helping other, think about volunteering at one of these organizations!
Volunteering can be in the form of fundraising, hands on with the participants, secretarial work and more. If you enjoy any of these tasks, try lending a hand at these best places to volunteer near Lee's Summit, MO.