New Volkswagen Bus: What You Need to Know
Is there anything more reminiscent of the 1960s and 1970s than the Volkswagen Bus? Well, if you've always dreamt of jamming out to some Led Zeppelin on the roads of Mission and Olathe in one of these iconic rides, we're happy to let you know that the Volkswagen Bus is making its comeback as the VW I.D. Buzz! Although this caravan isn't slated to hit dealerships near Lee's Summit, North Town, and Overland Park until 2022, Volkswagen Lee's Summit is here to get you updated on this exciting automotive revival that's sure to come with plenty of new-age revamps, while also paying homage to its storied past. So, if you're ready to explore this new Volkswagen bus, let's take a look!
When Can You Get the New Volkswagen Bus?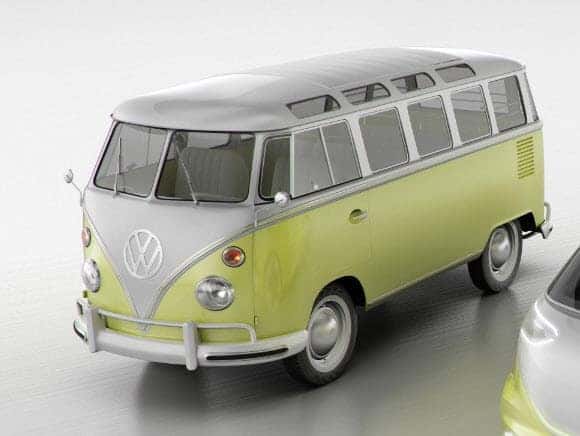 This thrilling addition to the Volkswagen lineup is rumored to make its debut sometime in 2022. But, if you want to start dreaming of long road trips and family adventures inside this car, it's time to check out some of its familiar features and newly-appointed amenities. That way, you can snag the Volkswagen I.D. Buzz as soon as it lands in our showroom.
What Will Be the Same?
Of course, the new Volkswagen Bus will keep in touch with its historic past by equipping itself with features similar to its previous models. Some of these touches include a large cabin platform that serves up plenty of space for your friends, family, and cargo. Plus, this vehicle provides you with those iconic, rectangular windows that allow you to easily peer out upon any landscape you happen to be traversing. In addition to those callbacks to the original bus, the Volkswagen I.D. Buzz offers up a convenient front trunk that maximizes storage.
Volkswagen I.D. Buzz: What's New?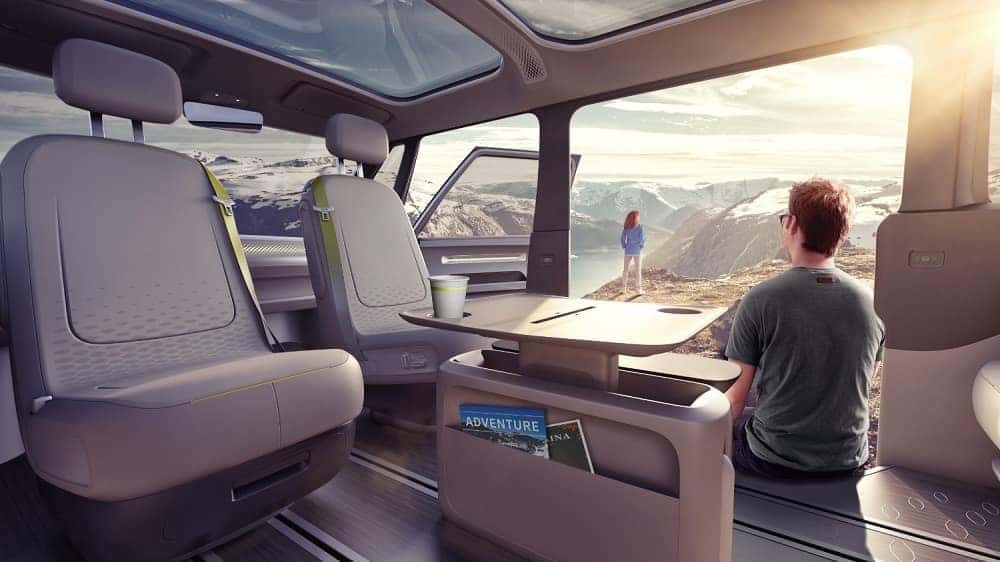 First and foremost, the new Volkswagen Bus promises to stay true to its earth-loving roots with an all-electric platform. Thanks to the EV motors situated on each axle, this rip-roaring ride will surge forward with 369 horsepower, which vastly outperforms its predecessor. On top of that, this timeless bus is said to have the ability to recharge its battery capacity to 80 percent in roughly thirty minutes, when using wireless charging. That way, you'll quickly restore the battery in this car without missing out on the sights and sounds of those new roads. While the exterior of the VW I.D. Buzz manages to capture its original, recognizable appeal with 2-toned paintwork, you'll notice plenty of futuristic updates that welcome in a new era of high-tech lifestyles. First, this bus dons a pair of sleek, LED headlights, which illuminate your path with plenty of bright light and add a touch of elegance to this innovative car. And if you're looking for a vehicle that boasts an advanced cabin, search no further than the VW I.D. Buzz. This bus comes furnished with polished, glossy finishes that may just make you think you've been transported to an episode of The Jetsons. To up the ante on space, this vehicle features an oblong, fold-away steering wheel, which offers plenty of controls that'll adjust different gadgets inside the cabin. When combined with the pop-up laser scanners in the roof and a heads-up display that integrates augmented reality, this automobile's I.D. Pilot mode takes one step closer to autonomous technology.
The Volkswagen Bus: Functionality for the Future
Well, there you have it—your first look at the cutting-edge technologies, legendary appearance, and souped-up performance of the Volkswagen I.D. Buzz! With so many sophisticated additions made to this classic vehicle, we're sure that drivers near Lee's Summit, North Town, and Overland Park are ready to learn more. That's why the team at Volkswagen Lee's Summit provides drivers near Mission and Olathe with regular updates on what you'll find when you take a seat inside this groovy car. All you have to do is visit our showroom, give us a call or contact us online today!