Used Car Buying Guides
While you're shopping for your perfect used car, it never hurts to have a little help. Luckily, the team at Volkswagen Lee's Summit is here with a comprehensive library of used car buying guides that guide drivers near Lee's Summit, North Town, and Overland Park along the buying journey from start to finish. Regardless if you're searching for a powerful SUV, a sporty sedan, or any other type of pre-owned automobile, these guides contain all the information you need to find the car that aligns with your lifestyle. After you've snagged your ideal ride, you'll enjoy your journeys near Mission and Olathe like never before.
Used Car Guides: 
6 Questions to Ask When Buying a Used Car
Certified Pre-Owned vs Used Cars
Used Car Maintenance Checklist
When is the Best Time to Buy a Used Car?
How Our Used Car Guides Can Help You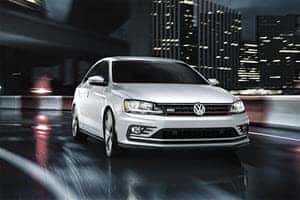 Thorough research is the key to making the most of your car shopping experience. However, instead of searching the Internet for the details you need to become an informed shopper, why not access all the information you need on one, convenient online portal? That's why our team of professionals has designed this library of used car guides. From used car checklists to used vs. certified pre-owned guides, and so much more, you'll locate everything you need to transform into a used automobile expert. Have a few questions about what to look for in your pre-owned car? Well, these articles provide you with clear-cut answers and easily-digestible tips on the basics of purchasing a used or certified pre-owned ride. After all is said and done, you'll arrive at your local dealership knowing exactly how to choose, finance, and service your used car.
Benefits of Buying a Used Car
Of course, it's important to know more about why purchasing a used car is a great decision before heading to your dealership. For the most part, buying a pre-owned vehicle allows you to sidestep the depreciation that new automobiles experience. By opting for a used car that's one, two, or three years old, you'll be equipped with the industry's latest technologies while also ensuring that your vehicle keeps its value. On top of that, used cars have proven themselves as capable road warriors. The longer an automobile can maintain its potent performance during your drives, the more reliable it is. So, if you're looking for a vehicle that'll remain by your side for years to come, consider purchasing a pre-owned car. Finally, deciding to own a used car gives you the option of snagging a vehicle that's no longer in production. For example, if your manufacturer recently discontinued a particular model that just so happened to be your favorite, you're welcome to secure that vehicle by searching your dealership's used inventory. That way, you can still hop behind the wheel of your most beloved automobile and take on your adventures in style.
Find Your Used Car Today!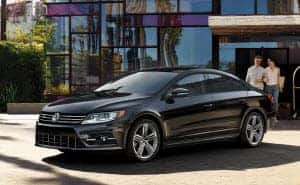 At Volkswagen Lee's Summit, we're dedicated to assisting drivers near Lee's Summit, North Town, and Overland Park in enjoying every minute of your search for the right used car. So, if you're on the hunt for some insight into the time-tested methods of buying a pre-owned automobile, check out our used car guides on this page. And, if you realize at any point that you have questions, don't hesitate to reach out to the friendly representatives at our dealership. We're always ready to help drivers near Mission and Olathe get the information you need to find the car that complements your way of life. Give us a call or schedule your test drive today!