Surplus Sale! 2024's are hitting our lot daily - save THOUSANDS on remaining 2023's while supplies last, get as low as 3.9% for 72 months OAC, or chose of our low leases! View Now

Oil Changes Services
Full Synthetic – Full synthetic oil is the best if you're looking for easy maintenance. A full synthetic oil change doesn't take any longer than other types of oil, but you only need to do it about once every 7,000 or 10,000 miles. Just make sure you're having a new oil filter installed as well.
Learn More
Conventional – Conventional oil is what most people are talking about when they're talking about changing your oil every 3,000 miles. This is the most basic type of oil, which is why it's the type that most older vehicles use. If you use conventional oil, make sure you're going in for VW oil changes every 3,000 or 5,000 miles.

Semi-Synthetic – Newer cars often use semi-synthetic oil, which is essentially a blend of conventional and full synthetic oil. Semi-synthetic isn't too expensive, but it still lasts a little longer than conventional oil. If your Volkswagen uses semi-synthetic oil, you should have your oil changed every 5,000 miles or so.

Diesel – Many Volkswagen models have diesel engines, so it's no surprise that Volkswagen Lee's Summit also specializes in diesel vehicle oil changes. Similarly to full synthetic, a diesel vehicle should have its oil changed every 7,500 miles or so.
Learn More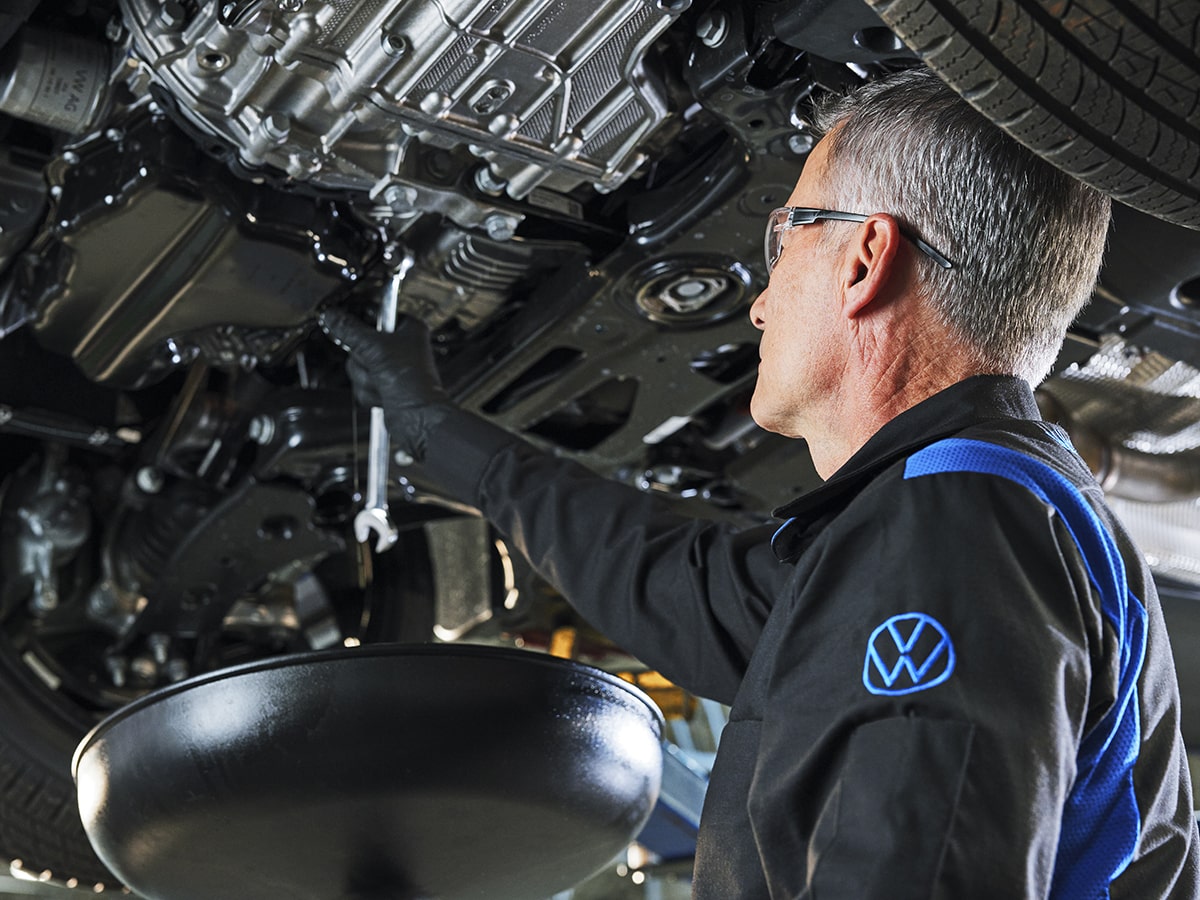 Volkswagen Oil Changes in Lee's Summit, MO
Changing your oil is one of the most important things you can do to keep your Volkswagen in good shape for many more miles. The oil in your engine keeps everything lubricated, and it tends to get pretty dirty over time. As a driver, the best thing you can do if you want to reduce wear and tear on your engine is to have your oil changed as often as your manufacturer recommends.
The thing to remember about oil changes is that they aren't the same on every vehicle. Depending on what kind of Volkswagen you drive, you might need different types of oil. At Volkswagen Lee's Summit in Lee's Summit, MO, we know how to handle conventional oil changes, semi-synthetic oil changes, and full-synthetic oil changes.
The Best Service in Lee's Summit
You have a lot of work to do if you want to take good care of your Volkswagen. The best thing you can do is find a reliable dealership where you can go for routine maintenance. For drivers around Blue Springs, MO, Volkswagen Lee's Summit is the best choice. Not only do we specialize in various types of oil changes, but we can also even help you make sure your diesel Tiguan or Atlas stays in pristine condition mile after mile.
Search
Find Your Vehicle
Search By Keyword
Search By Filters
Saved
Saved Vehicles
SAVED VEHICLES
You don't have any saved vehicles!
Look for this link on your favorites:
Once you've saved some vehicles, you can view them here at any time.
Share
Share This
Choose How To Share: