Leasing vs Buying
There's a lot to consider when you're deciding on a new car, such as what type of vehicle you want from our extensive Volkswagen inventory and what features are important to you. After you pick out your next car, the next step is financing. Luckily, there's a few financial options available, too.
Drivers in Lee Summit, North Town, Overland Park, Mission, and Olathe can find out more about leasing vs. buying. Read more about each option here and decide which is the right choice for your needs.
Related Post: 5 Tips to Start Saving for a New Car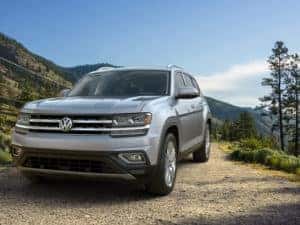 Buying Pros and Cons
If you look at your car as an investment, buying is the better option for you. Buying a car means you won't have to pay any penalties for mileage, damage, or modifications you make to it. This also gives the benefit of using your car as a trade-in when it comes time for a new vehicle.
There are a few cons to buying, however. Buying a car requires a significant percentage as a down payment, as well as higher monthly payments on your auto loan. You're also personally responsible for all the car's repairs and maintenance over time. Plus, you'll have to either sell the car yourself or trade it in once you're ready for your next car, which can take time.
Leasing Pros and Cons
Leasing has its own set of advantages. Leasing usually has lower monthly payments and little-to-no down payment, as well as lower sales tax. Due to the lower payments, you can opt for a newer model with the latest technology features. There are also lower maintenance costs since your lease vehicle is new.
The financial advantages are great, but the main advantage of a lease is the ability to drive a different car every few years. There's no concern for trading in or selling your vehicle, so you can just return it at the end of the lease and find your next car.
However, it's also important to understand the cons of leasing. While you always have the option to buy, you're essentially "renting" your car. Just like with a mortgage vs. a rental property, your payments are essentially rent. There are also penalties with a lease, such as costs for going over the set mileage or for wear and tear since the car isn't actually yours.
Learn More About Your Buy vs Lease Options at Volkswagen Lee's Summit
Leasing and buying each have their advantages, but choosing the right option for you has to do with your personal financial preferences and driving lifestyle. If you need a little guidance making the decision, visit Volkswagen Lee's Summit to discuss your financing options with one of our financial specialists. Many drivers in Lee Summit, North Town, Overland Park, Mission, and Olathe rely on us for all their auto financing needs, so contact us today to see what we have to offer!