Winter Tires vs All Season Tires
Your tires are what keeps you glued to the roads of Lee's Summit, North Town, and Overland Park. And, once snow starts to fall, it's more important than ever to arm your vehicle with the tires that are built to handle slippery conditions.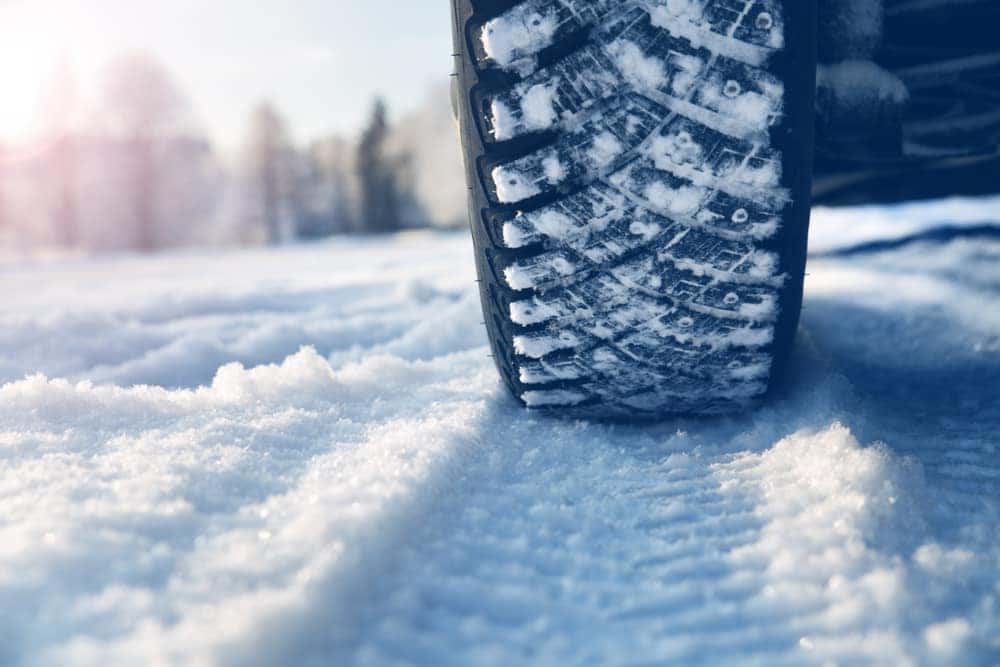 That's why the team at Volkswagen Lee's Summit took some time to evaluate the differences between winter tires vs. all season tires and how each holds up in snowy settings.
In this guide, we'll tell you more about the capabilities of these tire options so that you can begin your next journey near Mission and Olathe with confidence. Let's take a look!
All Season Tires: How They Stack Up
Benefits: Dependable performance in lots of situations, comfortable and quiet rides, and improved fuel efficiency. In short, these tires can handle pretty much anything.
Tread Depth: Moderate
Tread Pattern: Asymmetric tread for effortless performance in wet or dry environments.
Tread Life: For the most part, all season tires provide more tread longevity than their season-specific counterparts.
When it comes to versatility, it's hard to beat all season tires. Not only do these tires serve up the right grip required for moderate climates, but they also support your vehicle when things get frigid.
Regardless if you're soaring down the road during the summer, spring, fall, or winter, you're likely to have the right amount of traction to handle slippery conditions.
On top of that, all season tires prove to be a solid option for those who don't have an all-wheel drive automobile, such as a compact sedan.
By equipping your ride with the flexibility prowess of these tires, your car will have an easier time making it up a steep hill in mildly snowy weather.
Winter Tires: Grip for the Snow
Benefits: Unique tread construction that cuts through the snow and grips the road. These are ideal for those who live in cold climates or an area where winter blizzards are common.
Tread Depth: Thick
Tread Pattern: Tread grooves cut through the snow, while sawtooth tread blocks rip apart ice and sludge. Plus, hard edges act as teeth that bite through snow to make contact with the asphalt.
Tread Life: Winter tires should provide a tread longevity of up to six years. However, you'll need to rotate your winter tires out for summer or all-season tires once winter wraps up.
Sometimes, Mother Nature throws drivers a curveball. So, when you're hit by a moderate to severe snowstorm, you can depend on a set of winter tires to get the job done.
Thanks to the sharp-edged construction and hefty tire tread of these tires, you'll increase your vehicle's ability to stay in control during heavy snowfall.
All in all, winter tires can bring your car to a full stop up to two to three car lengths sooner than other tires. As a result, you'll reduce your chances of a collision during inclement weather and keep yourself safe.
All Season Tires vs Winter Tires: The Winner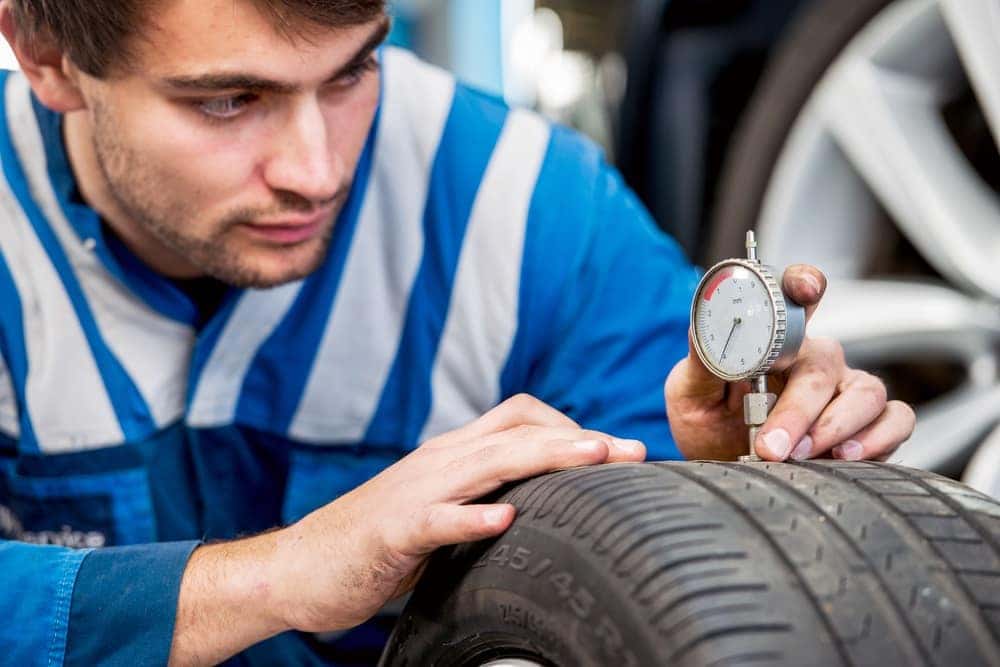 Now that you know more about how all season and winter tires perform, it's time to decide which one crosses the finish line first.
Although the tire that's right for you largely depends on your particular driving needs, winter tires provide better stopping power and snow traction when compared to all season tires.
So, if you're on the hunt for tires that will outfit you with proven performance in severe conditions, opt for winter tires.
On the other hand, if you live in a moderate climate that usually doesn't experience more than a light dusting of snow during the winter months, all season tires are best. That way, you'll have the sturdier rubber required for dry pavement and warmer temperatures.
Find Your Tires Today!
At Volkswagen Lee's Summit, we consider it our duty to assist drivers near Lee's Summit, North Town, and Overland Park in preparing your automobile for any type of weather. So, if you've been searching for the tires that'll add a little peace-of-mind to your commutes, it's time to visit our Tire Store.
To learn more about our tire options and how we can help you manage anything thrown your way on the roads of Mission and Olathe, all you have to do is stop by our service center or contact our team today!