VW College Graduate Program

A college graduation is a cause for celebration. So, why not reward yourself for all your hard work and good grades with the gift that keeps on giving: a dependable Volkswagen vehicle?
Well, the team at Volkswagen Lee's Summit has made that even easier for graduates near Lee's Summit, North Town, and Overland Park by offering the perks of the VW College Graduate Program.
With the benefits of this exclusive program, you'll snag a special price on the Volkswagen of your dreams. Ready to learn more? Let's take a look at how to qualify and what to expect with this congratulatory gift to college grads across Mission and Olathe.
Volkswagen College Grad Discount: What's Included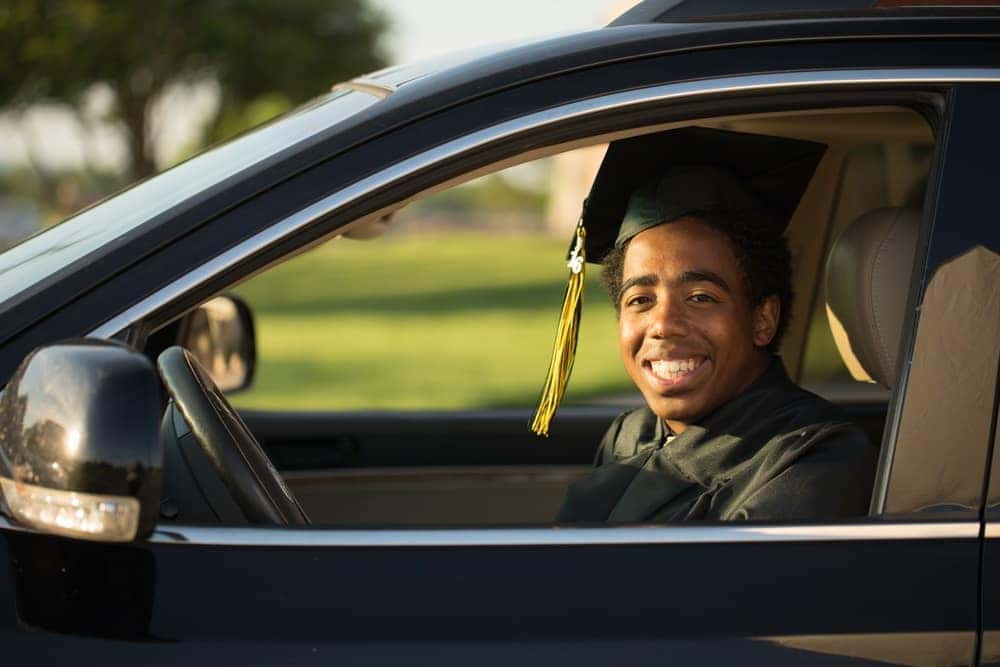 Congrats! You're finally ready to snag a car that's capable of serving up dependable performance during your commute to your new job.
To make this process even easier, our Lee's Summit Volkswagen dealership provides you with a list of benefits that help you purchase select, new VW models. Some of the perks included with the VW College Graduate Program are:
$500 Bonus toward a new 2018 or 2019 Volkswagen vehicle, whether you buy or lease.1
Offer valid through January 2, 2019
No security deposit
No need for a co-signer
In addition to that, the financing specialists at our VW dealership come with lots of experience in assisting all types of buyers in finding the loan terms that are best for your needs.
So, even if you haven't had time to build up your credit history, our professionals will guide you along the steps of the process and work with local banks and lenders to locate the options you deserve.
After all is said and done, you'll drive home inside a new Volkswagen that'll provide you with a sturdy foundation for your new life.
Who's Eligible for the Volkswagen College Grad Discount?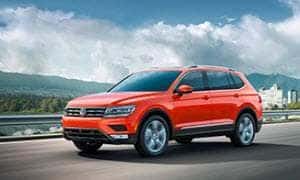 Now that you know more about the advantages of choosing the Volkswagen College Grad Discount, it's time for you to learn more about who qualifies for its benefits. Let's take a look at what those eligibility specifications entail:
You must have graduated from a U.S. or Canadian college or university within the last two years or be planning to graduate within the next six months.
You must be a U.S. citizen or permanent resident.
You must have a full-time/permanent job or written commitment from your future employer.
Before you head to your local Volkswagen dealership, you'll want to gather up a few documents that'll help the financing team verify your college graduation and present or future employment. These items include things like college transcripts, your diploma, paystubs, and class schedules.
How to Finance Your New Volkswagen Vehicle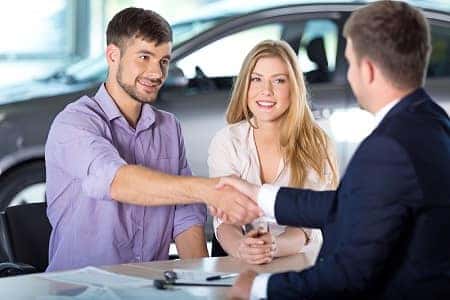 To help make the purchase of your Volkswagen vehicle as smooth as possible, it pays to learn a few basic tips and tricks about the process ahead of time. That's why our team of knowledgeable financing associates is here with a few pointers.
First, you'll want to find a Volkswagen dealership that's equipped with a vast inventory of models. That way, you'll have a better chance of discovering the sedan, SUV, or other type of car that's perfectly suited to your lifestyle.
From there, our friendly representatives will review your budgetary requirements and payment preferences before applying your VW College Graduate Program Discount to your payment plan. With the assistance of our professionals, you'll sign the dotted line on the loan or lease option that's ideal for you.
Visit Our Volkswagen Dealership Today!
At Volkswagen Lee's Summit, we're committed to helping every recent graduate near Lee's Summit, North Town, and Overland Park in selecting a stylish, new Volkswagen automobile.
So, if you're looking to arm yourself with a reliable ride that'll get you to your new job near Mission and Olathe, don't hesitate to participate in our Volkswagen College Grad Discount program.
All you have to do to learn more about your eligibility and what's included in the program is visit our showroom, give us a call, or schedule your test drive today!
1Volkswagen of America, Inc. will pay a $500 Contract Bonus when customers eligible for the College Graduate Program lease or purchase a new, unused Volkswagen vehicle through participating dealers and finance the lease or purchase through Volkswagen Credit from January 3, 2018 to January 2, 2019. Excludes Certified Pre-Owned vehicles. May not be combined with VW TDI programs (79L and 81R). Subject to credit approval by Volkswagen Credit. Bonus must be applied toward customer lease or purchase and is not redeemable for cash. Offer not valid in Puerto Rico. See your local Volkswagen dealer for details or, for general production information, call 1-800-Drive-VW.