2018 Volkswagen Tiguan vs Subaru Forester
Your vehicle should be as unique as your family. And, from the moment you take a seat inside either the 2018 Volkswagen Tiguan or the Subaru Forester, you'll be ready to face down another busy day of commutes near Lee's Summit, North Town, and Overland Park.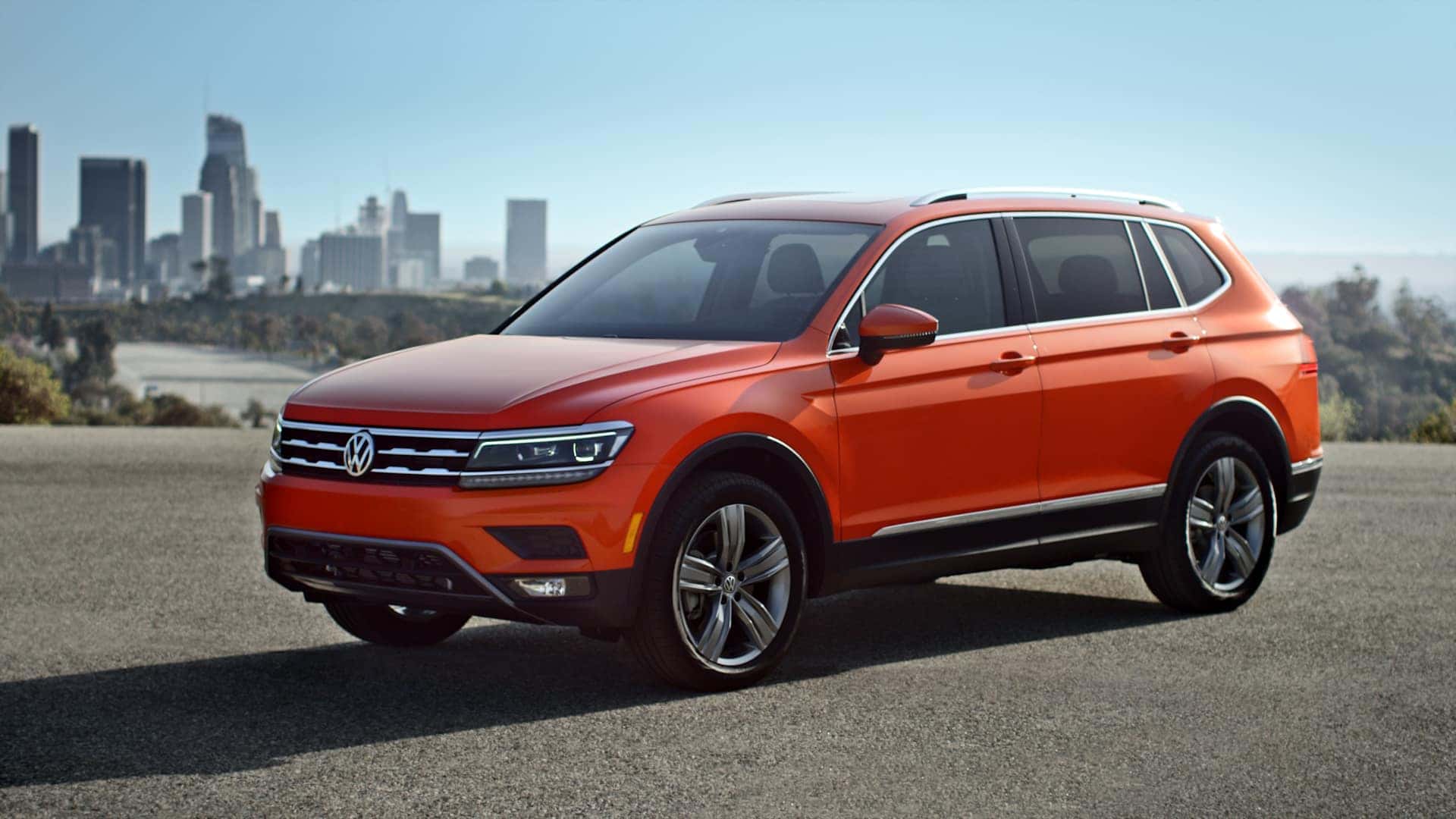 However, your life requires more than just the standard, so why not choose an SUV that's equipped with performance, convenience, and technology that goes beyond the basics?
Well, we're here to help you determine which of these road companions is best with this 2018 Volkswagen Tiguan vs. 2018 Subaru Forester vehicle comparison created by Volkswagen Lee's Summit. Before long, you'll be taking on rush hour near Mission and Olathe inside a crossover that's committed to your satisfaction.
Road Trip-Boosting Performance in the VW Tiguan vs Subaru Forester
Once the highway opens up after you've been stuck in traffic, the only way to celebrate is by pressing the pedal to the metal and soaring forward along the path to your family's camping destination.
Luckily, the 2018 Volkswagen Tiguan serves up all the strength you need to dominate your road trip with its standard 2.0-liter turbo engine, which pumps out 184 horsepower and 221 lb-ft of torque. To tether all that muscle, this SUV comes with a standard 8-speed automatic transmission.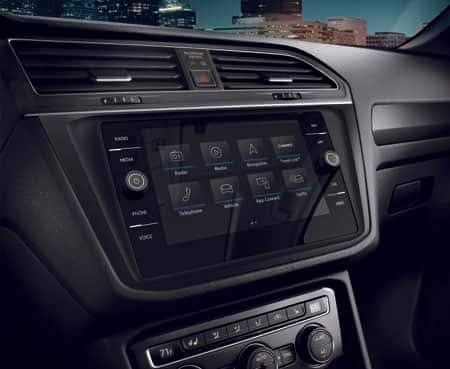 With the smooth gear shifts provided by this system, you'll always have the right amount of power to accomplish anything you need to get done on the road.
Alternatively, the 2018 Subaru Forester offers up a standard 2.5-liter motor that creates 170 horsepower and 174 lb-ft of torque.
Unfortunately, with those numbers and the standard 6-speed manual transmission found in this crossover, you may not be able to manage the same type of performance as you'd have behind the wheel of the Volkswagen Tiguan.
2018 VW Tiguan vs Subaru Forester: Technology
Above all else, your vehicle needs to be armed with plenty of convenient technologies that'll quickly connect you to your favorite applications and entertainment options.
That's why the 2018 Volkswagen Tiguan provides you with a standard 6.5-inch touchscreen that operates the infotainment system. From there, you'll dive into a collection of high-tech amenities, such as:
Bluetooth®
Volkswagen Car-Net® App-Connect
Available SiriusXM® and more
On the other hand, the 2018 Subaru Forester presents a standard 6.2-inch touchscreen, which offers access to a few technologies. But, without the larger display found inside its Volkswagen counterpart, it could be more difficult to select from your suite of gadgets while you're driving.
Convenient Information
Of course, you can't forget about choosing an automobile that's loaded up with plenty of convenient tools. And, inside the cabin of the 2018 Volkswagen Tiguan, you'll access all those details on an available 12.3-inch Digital Cockpit.
Thanks to this intelligent feature, you're free to create up to four different digital profiles, each of which will remember key information about your drives, such as your preferred temperature, your most recent radio stations, and more. All things considered, this kind of intuitive gadget enhances your overall driving experience.
And, while the 2018 Subaru Forester comes with a driver information display, it doesn't outfit you with the large screen or the same number of functionalities you'll find with the VW Digital Cockpit. That means that your car may not have the same ability to memorize your most beloved settings.
2018 Volkswagen Tiguan vs Subaru Forester Vehicle Comparison: Verdict
At Volkswagen Lee's Summit, we believe that your family deserves the best when it's time for you to begin another journey along the roads of Lee's Summit, North Town, and Overland Park.
And, with the 2018 Volkswagen Tiguan as your sidekick, nothing will stop you from making the most of every mile of the highway near Mission and Olathe.
Ready to learn more about what this capable SUV can do for you? If so, stop by our showroom or schedule your test drive today!