Volkswagen Passat vs Honda Accord

If you're looking for a new way to get around the Lee Summit, North Town, Overland Park, Mission, and Olathe areas, a sedan is one of the best options available. These efficient cars come with more interior space than you might think, while maintaining the stunning performance you can count on. As the most popular class of car in the country, however, there are plenty of options to choose from.
When narrowing it down to the best, you'll come across the 2018 Volkswagen Passat and the 2018 Honda Accord. Both these sedans are among the best in their class, but you can only drive one home when all is said and done! Find out which you'll be happier driving with our comprehensive Volkswagen Passat vs. Honda Accord comparison.
VW Passat vs Honda Accord Performance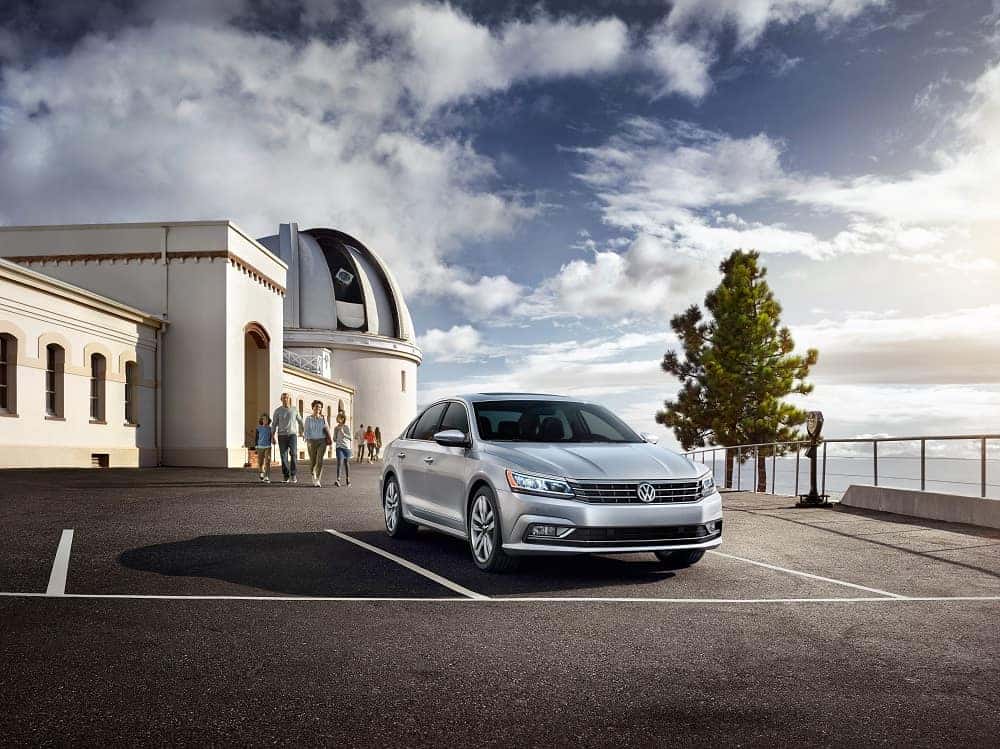 Every good sedan needs to have plenty of power under the hood, and both these should satisfy that need—and then some! It's important to note, however, that only the VW Passat has an option for a V6 engine. While the Accord's 2.0L turbo 4-cylinder engine is impressive with its 252 horsepower, the 3.6L V6 found in the VW Passat can offer up to 280 horsepower.
The VW Passat may also be a bit easier for you to drive compared to the Accord. Despite being mere inches away from each other in length, width, and height, the VW Passat features a 36.4 ft turning diameter, while the Accord requires 39.4 feet. This should make turning tight city corners significantly easier in the VW Passat.
Technology Features
Nothing separates high-end sedans quite like technology. Both these sedans contain all the latest tech that you might expect. You'll find innovative infotainment systems in each, featuring Android Auto™ and Apple CarPlay™ connectivity. Although they both have mobile apps, the VW Passat comes armed with the Volkswagen Car-Net® Security & Service, offering drivers access to just about every feature of your vehicle, while HondaLink® can only govern a few systems.
One of the more significant differences, however, is that the VW Passat features a Park Assist system. With this convenient feature, parking is easier than ever before. This system will take control of the steering for you once a perpendicular or parallel parking spot has been located. All you have to do is worry about the accelerator, brake, and gears. The Accord has no similar feature.
Safety Features
When it comes to safety, both these sedans are state-of-the-art. You'll find an enhanced Crash Mitigation Braking System™ in both that can help prevent accidents from ever occurring in the first place. However, only the VW Passat features an intelligent crash response system that's designed to minimize further damage after an accident has occurred. It turns off the fuel pump, unlocks the doors, and activates the hazard lights automatically when a collision has been detected. There's even an automatic post-collision braking system in the VW Passat that the Accord simply doesn't have.
Volkswagen Passat vs Honda Accord: Final Verdict
While both sedans in our Volkswagen Passat vs. Honda Accord comparison were incredible, the new 2018 Volkswagen Passat is best overall. Come see for yourself everything this amazing sedan can do by coming down to Volkswagen Lee's Summit! Our friendly team stands ready to offer all the help and knowledge you need to discover if the VW Passat is right for you. Visit us or contact us online to schedule your test drive today!