2018 Volkswagen Atlas vs Kia Sorento

When selecting the right vehicle for your growing family near Mission, Olathe, and Overland Park, two prominent options stand out, the VW Atlas and Kia Sorento. Each SUV sports high-end performance specifications, a bevy of safety features, and plenty of interior space for cargo and passengers. So, which model is better suited for your needs? To find out, read through this 2018 Volkswagen Atlas vs. Kia Sorento comparison.
Once you get a feel for each vehicle, you can direct any additional questions to the insightful staff at Volkswagen Lee's Summit!
VW Atlas vs Kia Sorento: Performance Features & Specifications
To haul around the entire family, the VW Atlas and Kia Sorento have powerful engines and a number of useful features.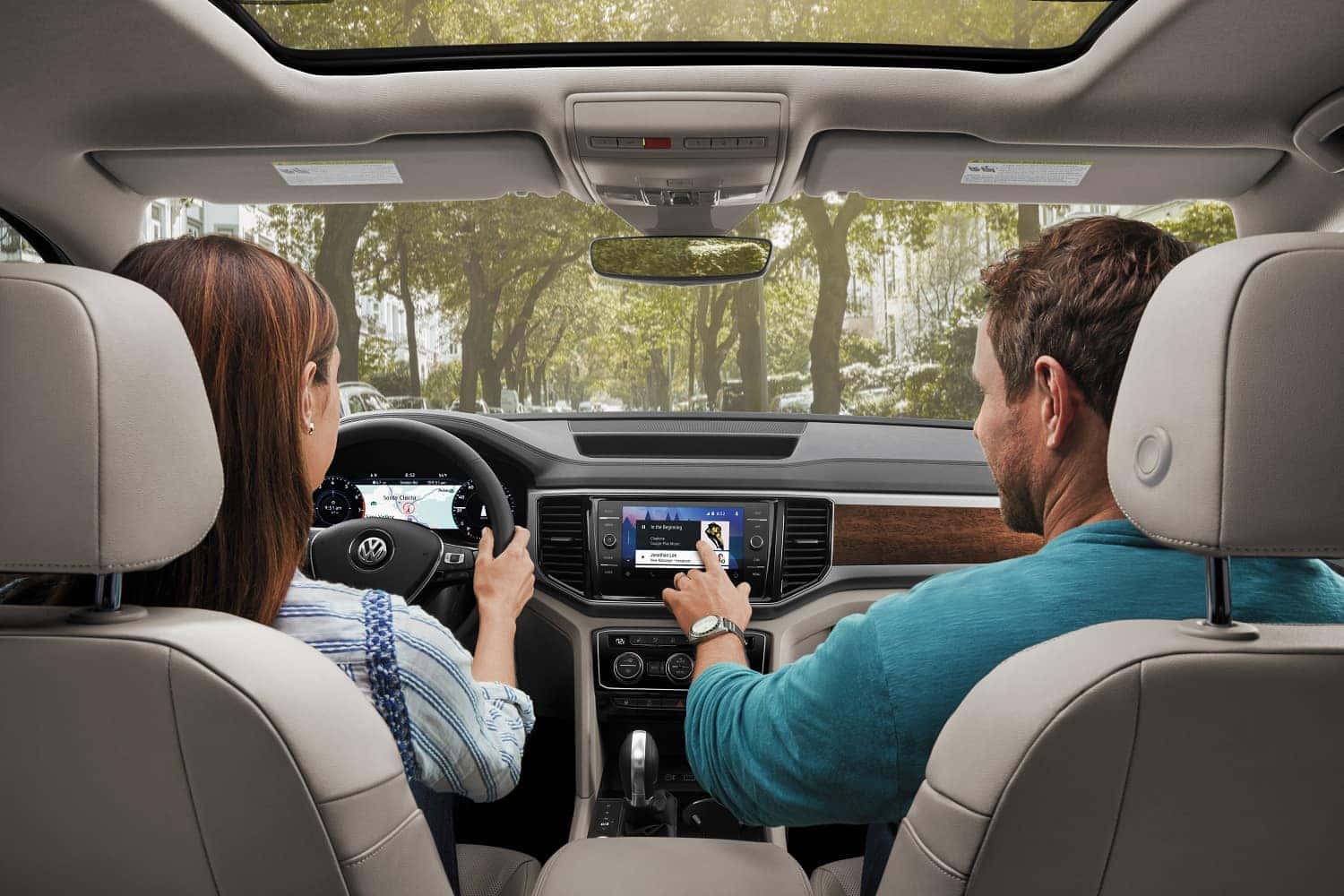 First up is the VW Atlas. It offers two separate engines, with the most powerful being a 3.6L V6 capable of generating 266 lb-ft of torque. This hearty option is typically paired with a dynamic 8-speed automatic transmission with Tiptronic® and Sport Mode.
Additionally, the Volkswagen Atlas offers 4MOTION® with Active Control. This feature allows you to shift between four distinct drive modes: Dry, Rainy, Snowy, and Rough. To do this, simply turn the dial on your dashboard.
The Kia Sorento, on the other hand, offers three engine types, yet none can match the strength of the VW Atlas. If you go with the 3.3L V6, you'll get 252 lb-ft of torque, or you can opt for the 2.0L 4-cylinder with the accompanying turbocharger, which generates just 260 lb-ft of torque.
The sole transmission is a 6-speed automatic, and the Kia Sorento doesn't sport any performance features that can match 4MOTION®.
Keeping You and Your Loved Ones Safe
Both the VW Atlas and Kia Sorento have unique, comprehensive safety systems that will provide protection in any number of scenarios.
The most notable feature in the VW Atlas may just be the Automatic Post-Collision Braking System. This inclusion isn't found in the Kia Sorento, yet it serves a very valuable purpose, working to safely slow, and ultimately stop, your vehicle after any type of significant collision.
VW Atlas vs Sorento: Passenger & Cargo Space
When you're trying to organize those long road trips, it's nice to know you have plenty of available passenger and cargo space thanks to the spacious interiors of the VW Atlas and Kia Sorento.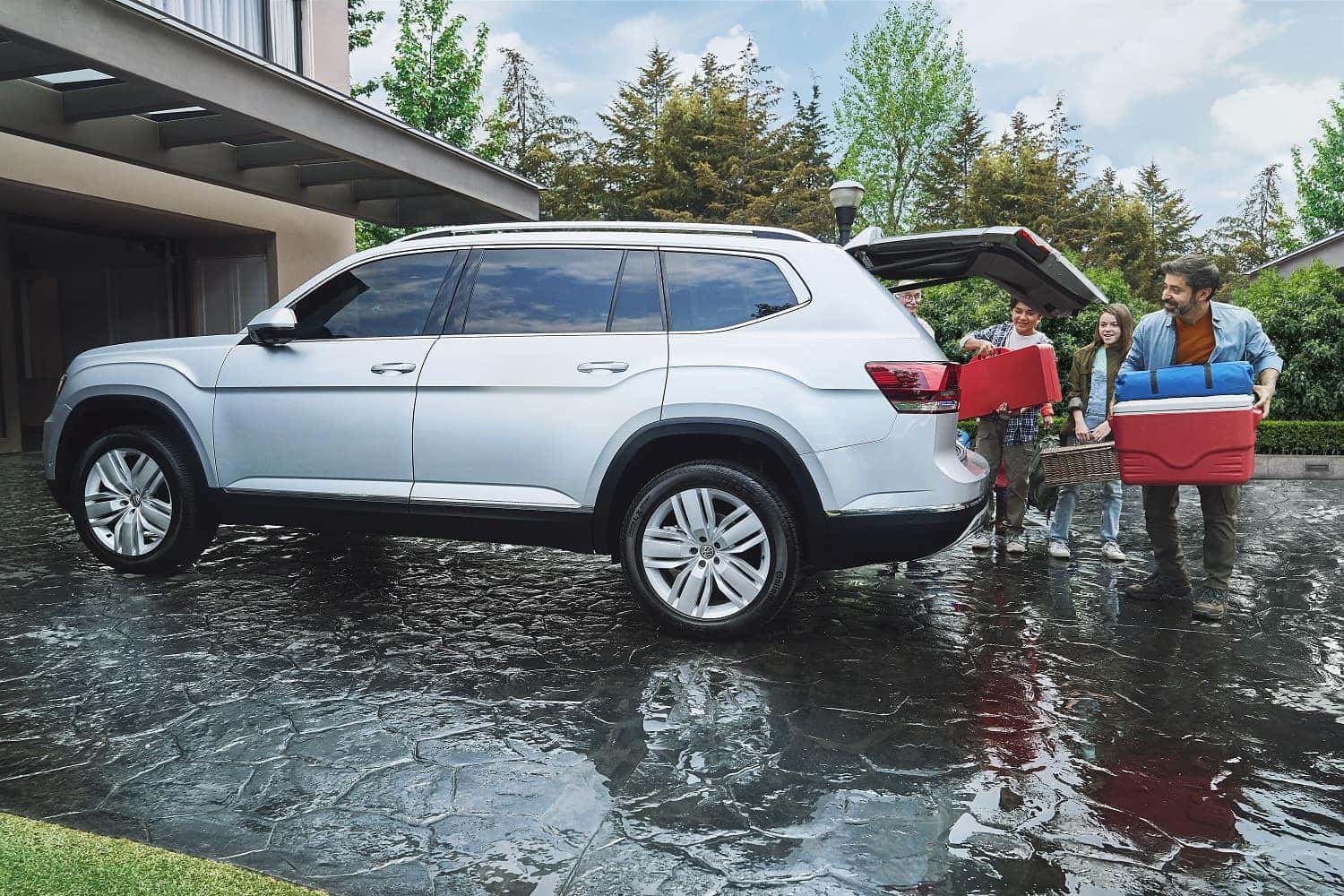 The cargo volume in the VW Atlas jumps out right away. If you fold down the second and third row seats, you'll have up to 96.8 cubic feet of space. This dwarfs the maximum cargo volume in the Sorento, which is just 73 cubic feet.
The Volkswagen Atlas also has more headroom, with 41.3 inches in the front and 40.4 inches in the rear. The Sorento, on the other hand, offers 39.5 and 39.3 inches respectively.
Who Wins? Volkswagen Atlas vs Kia Sorento
If your growing family needs a quality SUV near Lee's Summit and North Town, then the VW Atlas should be the preferred choice thanks to hearty performance specifications, and a terrific combination of interior space and overall safety.
To test drive this model around Overland Park, Mission, and Olathe, give Volkswagen Lee's Summit a call!