VW Tiguan vs Honda CR-V
If you're in the market for your next family-friendly vehicle, we're betting you've come across the 2018 Volkswagen Tiguan and the 2018 Honda CR-V. With so much to offer from both vehicles, drivers in Lee's Summit, Olathe, and Overland Park might need more details when deciding on the ride that's right for them.
That's why our team at Volkswagen Lee's Summit has put together this vehicle comparison of the 2018 Tiguan vs. 2018 CR-V, so that you can see "what's what" in each, and decide what matters to you in your next family SUV. Let's get started by checking out the cabins of the Tiguan and CR-V.
Tiguan vs CR-V: Interior Dimensions
The 2018 Volkswagen Tiguan and Honda CR-V are both spacious inside. While the Tiguan seats up to seven passengers comfortably in three rows, the CR-V maxes out at five, with two rows.
If it's cargo space that has your concern, you'll find at least 65.7 ft3 in both vehicles, so you can't go wrong with either pick. Whether you're headed on your next family vacation, or helping a friend move to their new home, you'll have plenty of space for storage.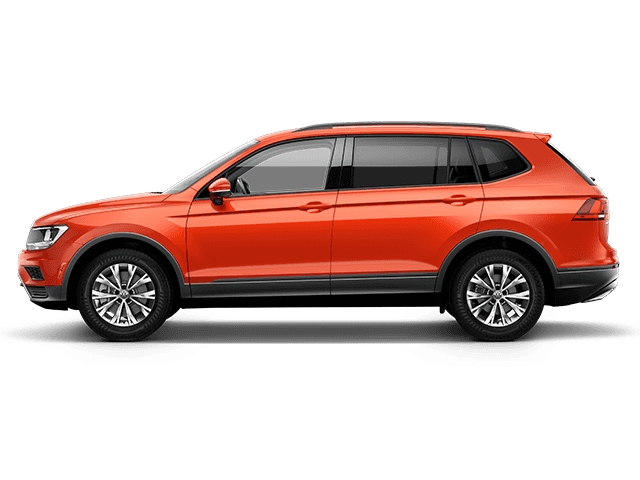 When it come to the latest technology, we have to give this one to the Tiguan. With a standard infotainment system via a 6.5-inch touchscreen, and includes features like Apple CarPlay™ and Android Auto™. Unfortunately, you'll have to upgrade in the CR-V to get anything more than the 5-inch display screen.
Tiguan vs CR-V: Power and Performance
When it comes to power and performance, the Tiguan and CR-V both have their wins. The Tiguan comes with a base 2.0L turbocharged four-cylinder engine that puts out 184 horsepower and 221 lb-ft of torque; the CR-V's 2.4L base engine puts out the same amount of horsepower, and 180 lb-ft of torque.
Both vehicles have at least an EPA-estimated 22 city/27 highway MPG, which is excellent for their class, and will allow you to cruise along your next road trip without stopping often to refuel.
You'll also enjoy a smooth ride in both the Tiguan and CR-V. Both can take on almost any surface with ease, and come standard with front-wheel drive. So, feel free to take the scenic route with winding roads on your next longer trip.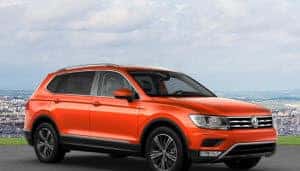 Safety Features
In choosing your next family vehicle, it's important to select one that you know will keep you and your loved one safe while on the road. Fortunately, you can't go wrong with either the Tiguan or the CR-V.
The Tiguan and CR-V both come standard with a rearview camera, and offer plenty of assistance features, some of which include:
Adaptive Cruise Control
Blind-Spot Monitoring
Lane Departure Warning
Forward Collision Warning
Automatic Emergency Braking
360-degree camera in the Tiguan
2018 Tiguan vs 2018 Honda CR-V: The Results
While both the 2018 Volkswagen Tiguan and the 2018 Honda CR-V are excellent choices when looking for your next family vehicle, the Tiguan's third row, excellent engine options, and standard technology features give this one our pick for a test drive.
If you are in the areas of Lee's Summit, Olathe, or Overland Park, and would like to schedule a test drive in the 2018 Tiguan, contact us at Volkswagen Lee's Summit today!