Volkswagen Passat Maintenance Schedule

You work hard to maintain a healthy lifestyle near Lee's Summit, North Town, and Overland Park, so why wouldn't you treat your vehicle with the same care? Just how you visit a doctor to stay in pace with your own well-being, an automobile needs the same kind of attention-to-detail.
So, if you're ready to get your 2018 VW Passat an inspection, or perhaps a repair, feel free to check out the information included in this 2018 Volkswagen Passat Maintenance Schedule created by Volkswagen Lee's Summit. Thanks to this helpful guide, you'll be ready to keep track of your car's next checkup near Mission and Olathe!
First Appointment: VW 10,000 Mile Service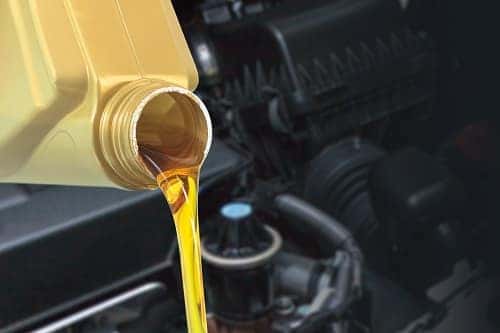 While you're enjoying the open roads behind the wheel of your sporty VW Passat, it's important to keep in mind that you'll need to schedule your first maintenance visit within the first six months of being a car owner.
During this service appointment, your ride will receive some basic procedures that will help it stay able-bodied, sidestep any extensive repairs, and remain by your side for years to come.
For example, your VW 10,000 mile service check will consist of:
Why are these checks so critical to the overall functionality of your automobile? Well, without proper lubrication from motor oil, your engine starts to gradually overheat and build up grit and grime from the road, thereby affecting its performance. So, to avoid that, make sure to have your oil replaced every six months or so.
20,000 Miles or 24 Months
Next up on the maintenance schedule for your 2018 Volkswagen Passat is the 20,000-mile checkup! Once you've arrived at a trusted service center, you'll be provided with some additional inspections that'll ensure that your vehicle is ready to rock and roll, no matter what.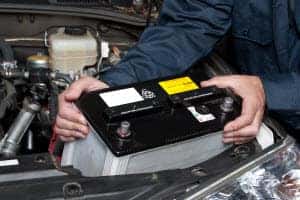 In addition to the items included in the 10,000-mile inspection (an oil change and a brake pad check), your car will get other services, such as:
Battery Check
Brake Fluid Evaluation
Coolant Level Check
Front and Rear Light Adjustment (if necessary)
It's also possible that your mechanic will recommend a tire rotation if your tires' tread levels are low. However, this usually depends on your driving conditions, so be sure to ask your technicians for their opinion. That way, your tires will wear evenly and continue to run smoothly.
30,000-Mile or 36-Month Maintenance
Once you've spent three years with your beloved 2018 VW Passat, you're ready for a maintenance check that's identical to the first time you visited your service facility.
To recap, the procedures you'll be equipped with during this appointment are an oil change, brake pad check (and replacement, if necessary), and an engine oil filter change.
40,000 Miles or 4 Years
Now that you've logged 40,000 miles on the odometer of your 2018 Volkswagen Passat, a more extensive maintenance service is required. That's why your local mechanic will take some extra time to analyze other parts of your automobile's body to ensure that they're in the best shape possible.
When you stop by your service center for this appointment, some of the updates and checks your vehicle will have are:
Dust filter replacement
Ball joint, wheel bearing, and axle inspection
Corrosion check
Brake system review
Spark plug replacement
Sunroof cleaning
Underbody inspection and more
With this thorough review of the various parts of your automobile, you'll feel confident that your beloved ride will stay in top-notch shape for a lifetime.
Schedule Your Service Appointment Today!
At Volkswagen Lee's Summit, we believe that you deserve to be equipped with a team of dedicated professionals who will help drivers near Mission and Olathe get the inspections you need to preserve your VW Passat.
So, when you think it's time for your car to get some TLC, feel free to review this 2018 Volkswagen Passat Maintenance Schedule.
From there, all you have to do is stop by our repair facility or schedule an appointment with our mechanics today! We're proud to serve drivers of Lee's Summit, North Town, and Overland Park with unwavering support.