2019 Volkswagen Jetta vs Chevy Cruze

When the sun rises on a brand-new day, it's essential to seize every moment near Lee's Summit, North Town, and Overland Park at the helm of a compact road cruiser that's familiar with exceeding your expectations.
Well, with either the Volkswagen Jetta or the Chevy Cruze by your side, you'll tackle every challenge with the confidence of a potent engine, well-equipped interior, and lots of versatility.
Of course, only one of these tiny titans can earn a place in your driveway, which is why we're here with this 2019 Volkswagen Jetta vs. Chevy Cruze vehicle comparison created by Volkswagen Lee's Summit. Before long, you'll know which of these agile rides is ideal for your commutes near Mission and Olathe.
2019 VW Jetta vs Chevy Cruze: Performance Faceoff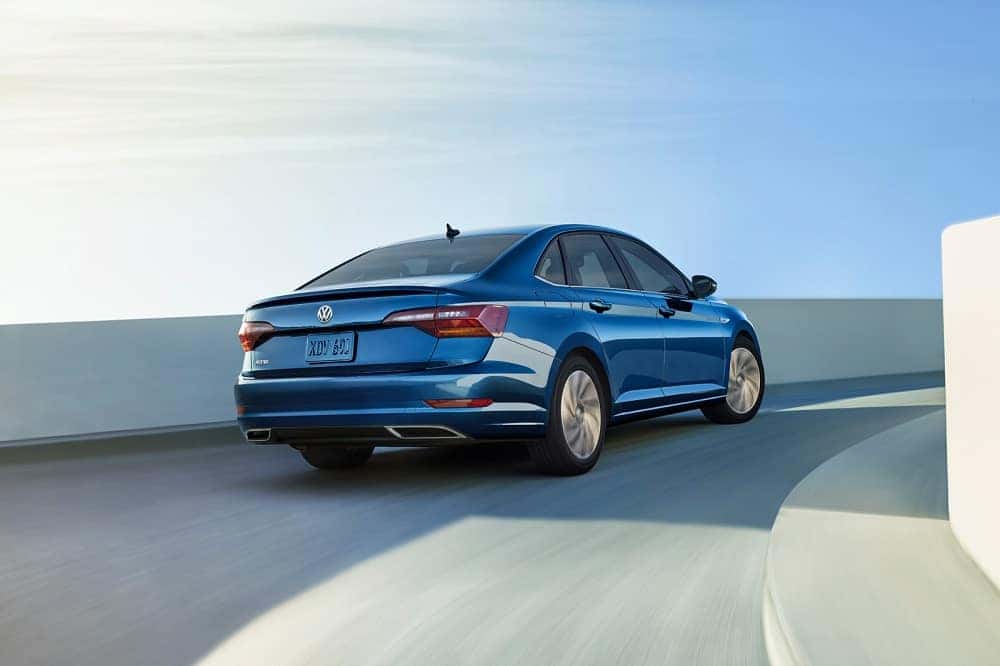 As soon as you press your foot against the accelerator of your vehicle, you should feel a dose of strength that helps you set sail along your route with ease.
Fortunately, both the 2019 Volkswagen Jetta and the 2019 Chevy Cruze offer up powerful engines and smooth transmission systems. However, when it comes to enhanced capability and transmission options, one of these sedans crosses the finish line first. Let's take a look:
The 2019 Volkswagen Jetta leads the way with its standard 1.4-liter turbo engine, which serves up 184 lb-ft of torque.
On the other hand, the 2019 Chevrolet Cruze includes a standard 1.4-liter motor that produces 177 lb-ft of torque.
The VW Jetta comes with a standard 6-speed manual transmission and an optional 8-speed automatic transmission.
The Chevy Cruze only features automatic transmissions and no option of a manual transmission.
Without the stepped-up strength and manual transmission options of the VW Jetta, you may find it more difficult to arm your automobile with your preferred performance abilities.
Tech-Savvy Surroundings
Above all else, your vehicle should be ready to deliver the entertainment options you need to unwind after a hectic day.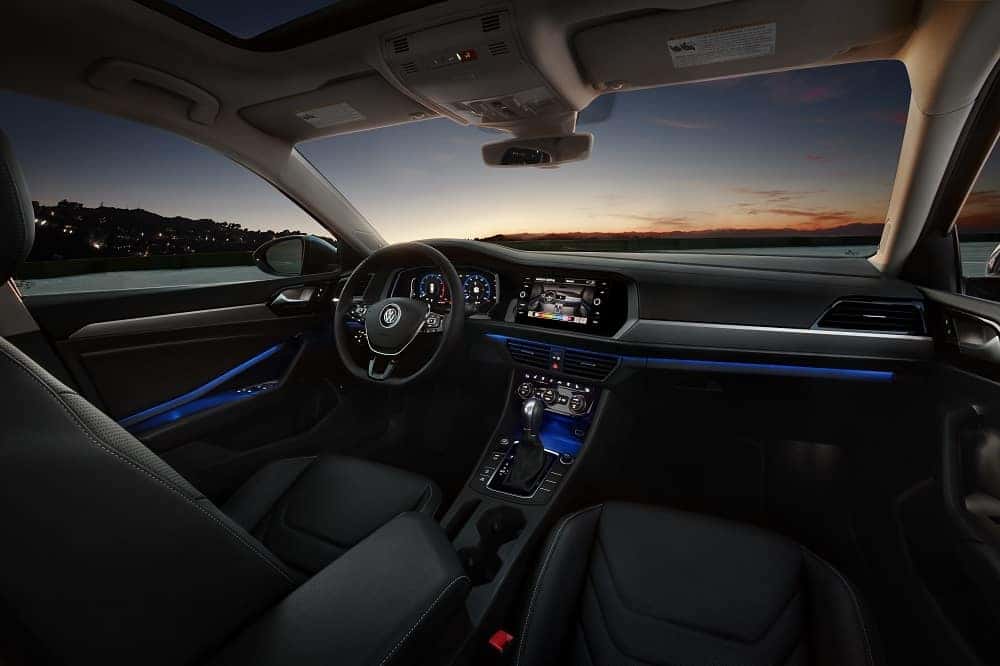 Well, both the 2019 Volkswagen Jetta and the 2019 Chevy Cruze outfit their cabins with user-friendly technologies. But, if you're looking for a compact companion that can pack a punch of intelligent amenities, there's only one option that's best for you.
The 2019 Volkswagen Jetta keeps you connected with its available Discover Media navigation system, which operates from an 8-inch touchscreen.
The 2019 Chevy Cruze presents a standard 7-inch touchscreen and infotainment system across all trim levels without the option of a navigation display.
Thanks to the larger touchscreen and available navigation functionalities, the 2019 VW Jetta is ready to hit the road on a new adventure at any moment. Unfortunately, the Chevy Cruze doesn't present features that guide you along your route to a new destination.
Comfort for Every Commute
To make your journeys even more enjoyable, every inch of your ride should be decked out in a selection of luxurious features.
That's why the 2019 Volkswagen Jetta offers amenities like heated front seats as standard in the VW Jetta SE. In addition, the comfortable seats inside this sedan are covered in soft V-Tex leatherette upholstery, which adds an extra touch of style to the cabin.
Alternatively, the 2019 Chevy Cruze provides optional heated front seats on its third trim and leatherette seating surfaces on its highest trim level.
That means you'll need to venture further up this vehicle's trim hierarchy to get the same convenient tools and upholsteries you'd have on lower trim levels of the VW Jetta.
2019 Volkswagen Jetta vs Chevy Cruze Vehicle Comparison: Results
At Volkswagen Lee's Summit, there's nothing that thrills us more than seeing our valued customers soaring down the roads of Lee's Summit, North Town, and Overland Park inside a reliable vehicle.
So, now that you've had a chance to read through this 2019 VW Jetta vs. Chevy Cruze vehicle comparison, it's obvious that your first choice should be the Volkswagen Jetta.
To up the ante on your next commute near Mission and Olathe with this sedan on your side, all you have to do is stop by our showroom or schedule your test drive today!