Volkswagen Dealer near Fort Leavenworth, KS
As a Volkswagen dealer near Fort Leavenworth, Kansas, our team at Volkswagen Lee's Summit wanted to give you the inside scoop on this Leavenworth County garrison. As the oldest active US Army post west of the Mississippi River, Fort Leavenworth also serves as the oldest settlement in the state of Kansas.
What is known today as the US Army Command and General Staff College began in 1881 as the School of Application for Cavalry and Infantry, adding to Fort Leavenworth's longstanding history.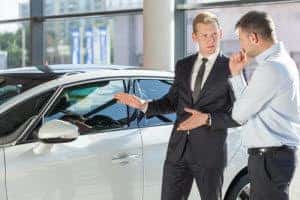 Residents of Fort Leavenworth know that they can turn to our Volkswagen dealership for reliable vehicles that'll get them from one destination to the next. Read on to find out more about us!
About Our Volkswagen Dealership
At our VW dealership, we make sure to adhere to every customer's individual driving needs. Whether you're looking for an SUV to accommodate your growing family, like the Volkswagen Atlas, or a smaller sedan, like the Volkswagen Jetta, we've got plenty of options at our showroom.
We've even put our entire inventory online, so that you can get a head start on your search. You'll find photos, and details like MPG ratings, interior features, engine sizes, and more, so you can decide which works best for your lifestyle.
Volkswagen Financing
When you work with our dealership, you'll be set up with a team of finance experts who will work with any financial background or budget. We'll show you your options, and get you set up with monthly payments that you're completely comfortable with.
Having established relationships with banks and lenders in the area, you can rest assured you'll be in the right hands when choosing a loan. Plus, we'll be there each step of the way to explain any financial lingo or terms that might seem confusing at first.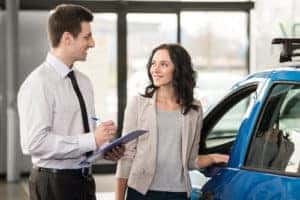 You can even get started right at home by filling out our finance application online. Just fill out some quick information, and we'll have it processed and ready to go by the time you arrive!
Auto Service near Fort Leavenworth
Purchasing a vehicle with us means having access to reliable and convenient auto service for years to come, too! With our auto service center right on site, you'll never have to look far for service again.
Our staff of highly-trained and experienced auto technicians have the tools and knowledge to get your Volkswagen up and running like new. From oil changes to transmission replacements, we can tackle any maintenance issue you present.
Scheduling an appointment is easy, too, with our online scheduler. Just fill out some quick information, along with your desired appointment date and time, and we'll be in touch to confirm.
Visit Your Volkswagen Dealer near Fort Leavenworth Today!
If you are in the Fort Leavenworth area and considering a new Volkswagen, contact us at Volkswagen Lee's Summit for an appointment today! We'll get you set up with a test drive in your favorite model, plus explain more about our quick and easy car-buying process. We look forward to hearing from you!
MerchantCircle
Apr 19, 2019
Our experience with Cory and Matt was great - quick, easy, no haggle, and got a great deal!
We were stuck in a lemon car before coming here. Initially only came for repairs, then decided to take a shot to try and trade my car in. Chris-Topher greeted us. He was very enthusiastic and outgoing and immediately we made a connection. I have purchased many vehicles from different dealers, but never in my life has anyone taken the time and care to make sure we were getting the best deal. Topher made everything perfect and easy for us. He continued to go to bat for us when we were in a difficult spot and we actually ended up with a brand new car. This was such a huge relief as we have children and can't afford monthly repairs or sacrificing safety/reliability. I will never shop anywhere else. If Topher decides to move to another dealer, I will go there.Andy
The wait was long but the service was great. They even did a video of my service. Definitely recommend
I had a wonderful time test driving cars with Kaila who had the patience to listen to my ever changing wants and needs through the whole car-buying process. Even though they didn't have the specific car I was looking for on the lot, and they do have a large number for the model I was interested in, they found it in another state and had it transported up for me. It was my first time looking for a new car so I really appreciated how willing Kaila was to answer questions and how quickly and efficient all of the financing paperwork was completed. The use of electronic documents and signatures saved me a hand cramp and is easier to store at home. I would definitely recommend going here first if you're looking into getting a VW!
Kaila was absolutely fabulous. She got us exactly the car we wanted at the price we wanted.
Christopher Craig was amazing at getting us in our 2019 Jetta, he put everything we needed to know into simpler terms and was very professional!
Extremely pleasant buying experience. very relaxed, friendly, and fun atmosphere. very knowledgeable and helped me out of a car that I was upside down in with extremely high interest and into a brand new car with considerably lower interest.
MerchantCircle
Apr 18, 2019
Absolutely phenomena. Kristina did everything possible to accommodate my wants and needs to get me into a new truck. Cant say enough good things about my experience here today.
Jennifer was an awsome sales rep. and I would recomend her to anyone looking for a car. I had a terrific buying experience.
---