Volkswagen Dashboard Symbols
Modern vehicles are equipped with an array of dashboard symbols and warning lights that let you know what's going on within your vehicle's vital systems. These symbols range from indicator lights for your high beams, headlights, and safety systems to warning lights that alert you to potential malfunctions with your brakes, engine, or charging system. In order to keep your vehicle in tip-top shape, it's imperative that you understand what they mean and when to seek service.
For our drivers in Lee Summit, North Town, Overland Park, Mission, and Olathe, the team at Volkswagen Lee's Summit has compiled a list of Volkswagen dashboard symbol guides for the most popular models to help you feel confident in the driver's seat!
Volkswagen Atlas Dashboard Symbols
Volkswagen Passat Dashboard Symbols
Volkswagen Jetta Dashboard Symbols
Volkswagen Tiguan Dashboard Symbols
How to Use a Dashboard Symbol Guide
All Volkswagen models come with a variety of active and passive safety features, but the dashboard symbols may be the most important. Each of these indicator and warning lights serves a different purpose and correlates to a system or function within your vehicle such as stability control, traction control, and headlights. When these lights come on, you'll want to be sure to consult a trained automotive service professional. While some lights may simply mean a system is working properly, others may indicate that your vehicle requires maintenance.
By using our dashboard symbol guides, you can acquaint yourself with the dashboard of your very own VW so that you'll be ready next time one of these little lights illuminates itself.
Schedule Your Service Appointment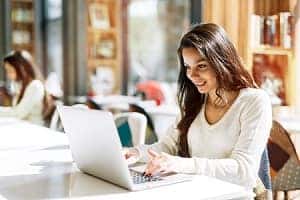 If one of your dashboard warning lights does come on, be sure to visit a service center and get an inspection from a professional service technician. Regardless of the severity of the potential problem in your vehicle, it's better to address it quickly and have the peace of mind knowing your vehicle is safe. For example, your charging system warning light could simply mean one of your battery terminal connections is loose, or it could indicate a problem with your alternator that could leave you without a running vehicle.
Fortunately, our service technicians have the best training and tools to handle any vehicle repairs. When you bring your vehicle into Volkswagen Lee's Summit, you can be sure your car is in good hands.
Visit Our Dealership
At Volkswagen Lee's Summit, we're happy to help drivers in Lee Summit, North Town, Overland, Mission, and Olathe with all your vehicle needs. If you're unsure about one of your vehicle's dashboard symbols or have questions about its health, call or stop by today to see how we can help!