Volkswagen Credit Lease

Drivers interested in the type of vehicle that provides the ultimate in performance-precision engineering while pushing the boundaries on what an affordable, family vehicle can offer should seriously consider a Volkswagen. If you're interested in a new VW vehicle, there's a number of things to consider when it comes to financing.
At Volkswagen Lee's Summit, we're committed to helping drivers near North Town, Overland Park, and Mission, KS, understand all the financial options and special services available to them. Continue reading to learn how a Volkswagen credit lease can get you behind the wheel of your next perfect vehicle.
Why Consider a New Volkswagen?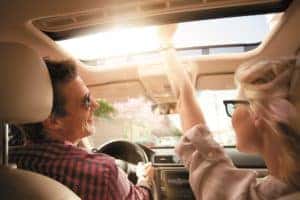 Every VW model offers its own unique driving experience, along with a suite of advanced features and the sophisticated design you expect from the VW brand. So, whether you're looking for a fun-to-drive sedan for the daily commute into the city or a spacious SUV that's loaded with enough modern tech to please every member of the family, VW has exactly the type of vehicle to match your needs.
The Benefits of a Volkswagen Credit Lease
Leasing provides you the opportunity to enjoy the power and engineering that only a VW can offer, along with the flexibility to fit your lifestyle. Since a credit lease requires you to only pay for the length of your term lease, your payment each month will tend to be lower than if you were to buy.
The typical term length on a credit lease lasts between two to three years, which is perfect for drivers who enjoy staying up-to-date on all the latest models and innovations. If you enjoyed your lease experience, especially after having the latest advanced driver features at your fingertips, you can simply return your lease at the end of your term and one of our expert advisors can help you roll into the latest version.
Likewise, if at the end of your term, you decide you love your lease and wish to keep it, our financing team can help you adjust your term, so you can purchase it. It's that type of flexibility that makes leasing such an amazing option for drivers.
Volkswagen Credit Lease Financing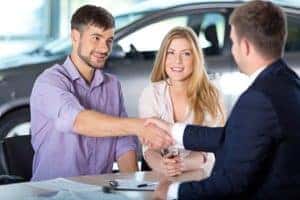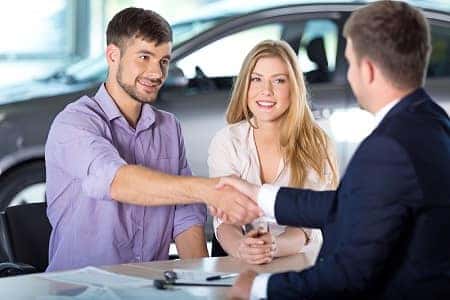 Once you've found the perfect new vehicle, our team of financing experts are here to assist you through the entire leasing process, finding the design terms to best suit your lifestyle. To make the process of applying for and securing your new lease go as smoothly as possible, we offer you the ability to get a head-start before your visit by filling out a simple financial application online.
Also, if you'd like to learn about our current deals and special offers, you can visit our VW lease and financing page to see our vast inventory of available VW vehicles.
Test Drive a New Volkswagen Lease Today!
At Volkswagen Lee's Summit, we're always happy to assist drivers coming from North Town, Overland Park, and Mission secure the right type of financing for their next VW vehicle. To get started on your next lease, simply stop by our convenient location or schedule a test drive today!