Top Flowers and Chocolates for Valentine's Day near Lee's Summit, MO
From gorgeous blossoms to fine chocolates, and everything in between, your sweetie deserves to be showered in gifts once February 14 rolls around again.
And to help you avoid the day of love sneaking up on you, we're here with the top hotspots in your area with goodies that'll enchant your beloved.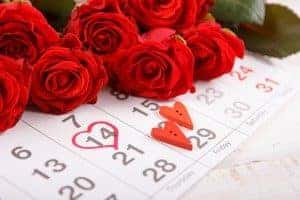 With this guide to the Top Flowers and Chocolates for Valentine's Day near Lee's Summit, MO, you'll find the perfect destination for your significant other's special gift. So, let's begin our romantic journey so that your darling will remember your Valentine's Day surprise for years to come.
FineLine Floral
Anyone can grab a bouquet of roses for their loved one. But, this year, why not choose an arrangement with some rare blooms that'll capture the heart of your spouse? And at FineLine Floral, you'll pick the perfect petals in your valentine's favorite hue.
From rustic bouquets to delicate corsages and more, you'll choose the ideal assortment of blooms to present your sweetheart once you arrive at your restaurant for your Valentine's Day dinner.
For an even more unique surprise, opt for a custom flower crown that your girlfriend or wife can wear around on the most romantic day of the year.
Check out some of their creations by visiting their Facebook page!
Five Petals Floral
Looking for a bouquet that'll be personalized to match your beloved's sparkling personality? If so, search no further than Five Petals Floral. At this floral haven, the team of designers will work with you to craft an arrangement that's filled with your love's favorite blooms.
Alternatively, if you're in a rush, select one of their ready-made bouquets that can be easily ordered online and delivered right to your front door.
So, whether you want a collection of white lilies, an exotic orchid, or anything in between, this hotspot will send you the ideal bunch for your Valentine's Day celebration.
Read through some customer reviews on their Facebook profile!
Panache Chocolatier
There's nothing better than being presented with a box of hand-crafted chocolates, especially if you're a chocoholic. And at Panache Chocolatier, you'll be able to select from an assortment of elegant indulgences that'll set the tone for a whimsical day with your spouse.
For a sweet treat that packs a bit of salt, try out their Caramel Choco Poppo, which is caramel popcorn doused in a robe of rich, dark chocolate. Or choose one of their luxurious chocolate truffles, such as the Dark Chocolate Champagne Rose Truffle, the Dark Chocolate Peanut Butter Truffle, and much more.
Take a look at pictures of their chocolate assortments on their Facebook!