Best Food Trucks near Lee's Summit MO
When you're on the run, you don't have time to sit down in a fancy restaurant and swoon over a 4-course meal. Just because you can't make it to your neighborhood establishments, doesn't mean that you shouldn't chow down on something delightful.
Fortunately, we're here as your concierge for all things mouthwatering with our guide to the Best Food Trucks near Lee's Summit, MO. That way, you'll know exactly where to head when you're craving something unique, delectable, and downright scrumptious.
Beauty of the Bistro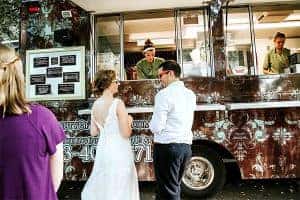 No matter what your stomach's been longing for, you've got to make sure that you're supplied with plenty of comforting soups, sandwiches, and of course, a few salads. At Beauty of the Bistro, you'll be their guest while biting down on yummy fare.
Once you take a look at the flavor-packed menu, you may just discover that you have some trouble choosing the item you want most.
For example, the Boom Boom Burger blasts your most decadent hankerings with a luscious beef patty, topped with Pepper Jack Cheese, Broccoli Slaw, House-made Salsa, and Jalapeno Aioli, served up on a farm-to-market Brioche Bun.
In addition, you can snack on some remarkable dishes like the Crawfish Mac n' Cheese, which keeps you coming back for that cheesy goodness with Sautéed Crawfish, Corn and Green Onions on top of ooey-gooey Mac and Cheese.
Learn more about their catering options by visiting their Facebook page!
Moose Truck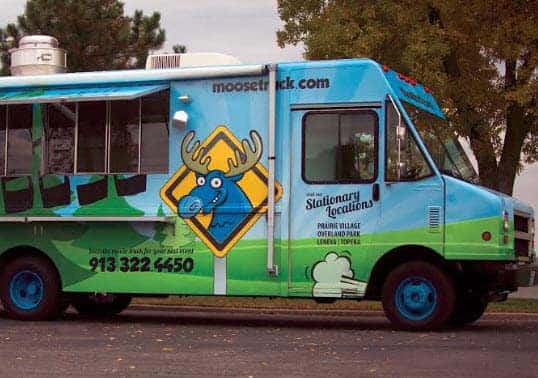 Do your wedding dreams consist of a homegrown food truck that'll transform to match the ambiance and style of your event? If so, check out the hunger-inducing grub at Moose Truck.
From buffet-style meals to window service, this tempting truck offers up a spread of carnivorous courses, seafood selections, vegetarian eats, and much more.
Regardless if you're saying your "I dos" or just dying for some amazing food while you're traversing your town, this locale provides the perfect menu for any type of palate.
So, if you decide to book Moose Truck for your next private event, you'll find a list of divine mains and morsels, like the Smoked Mac n' Cheese Croquettes. These savory snacks come adorned in a crunchy crust that's flash fried and accompanied by a Spicy Roasted Tomato Sauce.
If you're looking for something a little fancier, the Duck Confit tantalizes your taste buds with a Savory Brioche Bun with Huckleberry Gelee and Whipped Goat Cheese.
Visit their Facebook profile for details on their upcoming events!
Wilma's Good Food
Every single forkful of your weekday or weekend meals should be loaded with all the flavors you yearn for most often. Thankfully, Wilma's Good Food comes with all the comforting classics you need to feel fully fulfilled.
Start off this food fest by ordering up a platter of Sour Cream and Chive Smothered Fries, which help you get your daily dose of bacon with their creamy, hearty Bacon and Chive gravy.
Want something you can't find anywhere else? Well, the Meatpickle wows your taste buds with their Tempura-Fried, Beef-Stuffed Dill Pickle, Pimento Cheese, Stone-Ground Honey Mustard, Fried Onion, and Arugula on a soft bun.
Check out their other menu items on their Facebook!