Get Away to These Elegant Bed and Breakfasts near Lee's Summit, MO
At these bed and breakfasts near Lee's Summit, MO, you'll be pampered while enjoying the elegant sights and sounds of solitude. As the stress of modern life begins to melt away, you'll never want to leave the accommodations and comfort offered by these top getaway locations.
The Browning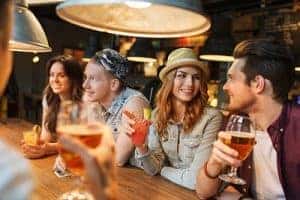 When you visit The Browning, you feel like you're walking into the home of a close family member. Each room is expertly designed with classical charm, and the staff service, from check-in to check-out, is warm and gracious.
Drinks are never far away at The Browning, with local pubs and breweries like The W Bar, Grains and Taps, and Llywelyn's Pub all offering vibrant atmospheres and a range of hearty beer and spirits. There are also a host of shopping stores in the area, with favorites like Jollys and Very Violet Boutique at the top of the list.
Each visit to The Browning is relaxing, enjoyable, and filled with adventure.
Silver Heart Inn
The refined Silver Heart Inn is a rosy bed and breakfast that offers the romantic vacation every couple deserves. If you and your significant other are looking to spend some alone time together, it's a good idea to check out the romance packages which contain perks like chocolate covered strawberries, couple's massages, and a Silver Heart Inn wine glass gift set.
The area surrounding this romantic bed and breakfast is cultured and endearing. You can visit museums, historic religious sites, or even attend a Kansas City Chiefs game.
Whether you're looking for a fast-paced, upbeat vacation, or a slow, leisurely one, the Silver Heart Inn is an appealing option. Learn more about this accommodating inn by following the Silver Heart Inn Facebook page.
Woodstock Inn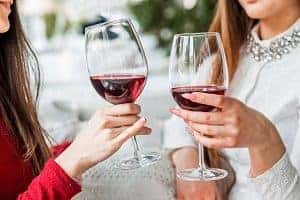 Upon pulling up to the 120-year-old Victorian Mansion called the Woodstock Inn, you'll be taken away by the architectural and natural beauty. The inn contains well-appointed European style rooms, each with an adjoining bathroom. Fireplaces are dotted around the property, and the overwhelming atmosphere in this old mansion is constantly warm and inviting.
The activities are also non-stop at this vibrant bed and breakfast, with one of the most popular being the Dessert Club. Occurring on the third Saturday of every month, this event is a great way to meet people, taste delicious, extravagant desserts, and of course, have fun.
Join the tight-knit, Woodstock Inn community by following their Facebook page.
Take a Trip to These Dreamy Bed and Breakfasts Near Lee's Summit, MO
Romance, adventure, and relaxation can be found at all of these lovely bed and breakfasts. So, what are you waiting for? Book a room today and start looking forward to the vacation you deserve.