Get a Taste of the Best Ice Cream Shops near Lee's Summit MO
If you're in the Lee's Summit area and you're looking for cold, creamy treats for the entire family to enjoy, check out these delightful ice cream shops. Read on to discover what each one has to offer.
Betty Rae's Ice Cream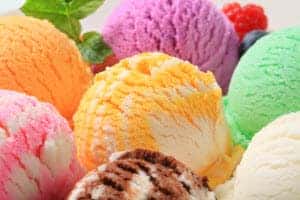 Betty Rae's Ice Cream is one of the premier shops in the Lee's Summit area for enjoying some first-rate ice cream. As such, it has garnered a lot of praise and awards. It was selected as one of 50 top ice cream parlors in the country by Trip Advisor. It also made it onto Bloomberg's list of Best New Ice Cream Shops in America.
With 24 flavors to choose from, there's a lot to explore at Betty Rae's Ice Cream. Here is a sample of a few of the highlights on the menu:
Strawberry Shortcake Sundae. With this charming creation, your choice of ice cream is served over a fresh yellow cake slathered with a house strawberry sauce and whipped cream.
Breakfast Sandwich. Here's a breakfast take on the ice cream sandwich. It involves the joining of two oatmeal cookies with coffee ice cream to create quite the memorable combination.
Not-So-Dark and Stormy. Try one of Betty Rae's "Boozey Shakes." This one contains tangy ginger beer and rum blended with your choice of sorbet or vanilla bean ice cream.
Buffalo Sweet Float. This "Boozey Float" is made with Tallgrass Brewery's Oatmeal Cream Stout and your choice of either vanilla bean or your favorite flavor.
Follow along with the fun at Betty Rae's Ice Cream by visiting them on Facebook.
Custard's Last Stand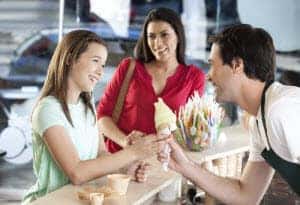 Custard's Last Stand is a family business that has been dedicated to creating unrivaled custard since 1989. Over the years, it has become an area favorite with the acclaim to prove it. In 1990, Oldies 95 FM named Custard's Last Stand Best Dessert. In 1992 and 1993, Spire Magazine named it Best Ice Cream. It was also named Best Ice Cream in 2001 by CitySearch.com.
Here are a few of the melt-in-your-mouth smoothness treats you'll encounter at Custard's Last Stand:
All Shook Up. Try one of Custard's Last Stand's signature concretes. This one is made with custard, ribbons of peanut butter, sliced banana, and chocolate flakes.
Black Forest. Here's another concrete. This one contains brownies, cherries, and hot fudge.
Dream Lover. This sundae consists of sweet Miss Chocolate custard, soft marshmallow cream, and hot fudge.
Go to Custard's Last Stand's Facebook page for flavorful updates.
Poppy's Ice Cream and Coffee House
Poppy's Ice Cream and Coffee House got its start in the late 1990s and has grown from its humble beginnings in Raytown to its present popularity all over Lee's Summit. Be sure to keep your eyes peeled for the Poppy's Ice Cream truck around town!
See what all the talk is about:
The Kitchen Sink. Dive into this mixture of Snickers®, Butterfinger®, cookie dough, and fudge.
Golden Milk. Here's one for the vegan ice cream lover. It has a coconut base and is spiked with turmeric and spices.
Salted Popcorn. This is the perfect combination of sweet and salty. We recommend you try it with toffee nuts.
For a ton of ice cream filled photos, take a look at Poppy's Ice Cream and Coffee House's Facebook page.
Get It While It's Cold
Now that you've gotten a taste of what Betty Rae's Ice Cream, Custard's Last Stand, and Poppy's Ice Cream and Coffee House have in store, stop by these three best ice cream shops near Lee's Summit, MO, to find out what each one is all about.