Best Dance Studios near Lee's Summit, MO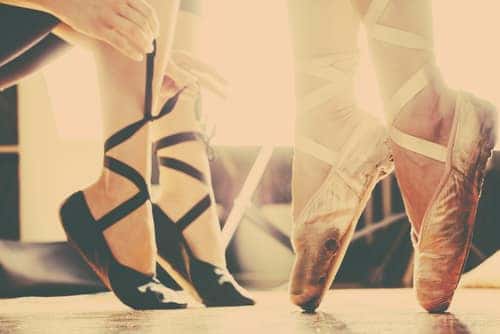 You live life by the beat of your own drum. So, this weekend, why stick to your routine of binging on Netflix when you could be twirling your way to some toe-tapping tunes.
Well, we've rounded up a few of the Best Dance Studios near Lee's Summit, MO, where you'll perfect the moves to a romantic rumba, classic waltz, or graceful ballet ensemble.
So, grab your pointe shoes, stretch your body, and get ready to bust a move at some of the top dance studios in your area.
Heart of America Dance Centre
If you love watching professional ballet dancers perform those gravity-defying moves across the stage to those Bach classics, it's time for you to try your hand at this time-honored dance.
And at, Heart of American Dance Centre, their team of experience instructors is ready to help you along the way to that picture-perfect plie.
Within the walls of this dance emporium, you'll find a fully-stocked dance shop, five studios, a break area, and even a retreat center for parents and children. Of course, this studio offers so much more than just ballet.
From roaring Heartbeat Jazz sessions to modern Lyrical classes, you're sure to shimmy your way through along the floor of this studio in style.
Looking for a new hobby for your teen? If so, their Jazz Teen classes are a great way for your kids to make friends and participate in extracurriculars.
Take a look at photos of some of their dance team's latest productions on their Facebook page!
Mindy's Dance Center
When it comes down to it, every moment you spend twirling around your dance studio should be a blast.
That's why the owner and instructor of Mindy's Dance Studio, Mindy Kerr, incorporates a fun, relaxed vibe into each session by promoting body confidence and providing you with a pathway to success.
No matter if you're a newbie to the world of dance or are looking for a new studio where you can exercise your time-tested moves, this dance destination has something to offer everyone.
Plus, you're welcome to bring your little one and his or her friends over to this studio for their next birthday celebration.
Each birthday package comes with a selection of different themes that'll please any birthday king or queen, such as Fashion Diva, PJ Jam, Ultimate dance Party, and even a Princess Tea Party.
Stop by their YouTube channel to see their dancers in action!
Susan's World of Dance
At Susan's World of Dance, inclusivity is key. Thanks to the long list of dance classes found at this pirouette emporium, aspiring dancers of all ages and abilities will have a chance to prance around the open spaces of this studio.
For example, these skilled instructors gladly welcome seniors, the disabled, and individuals suffering from Parkinson's Disease to participate in sessions that'll improve mobility and help you feel your best.
Of course, you can't overlook the host of fitness options available at this hotspot. On top of their classic Ballet, Jazz, Line, and Hip-Hop classes, you're free to burn some calories with sessions like Zumba, Yoga, Ballet Fit, and more.
Got a wedding coming up? Practice your best steps by attending one of their Wedding or Father/Daughter Dances. That way, you and your partner will be in sync throughout the entirety of your celebration.
Check out the other dance options at this studio by heading to their Facebook!